WoW
Jun 13, 2017 7:00 am CT
Everything you need to know about patch 7.2.5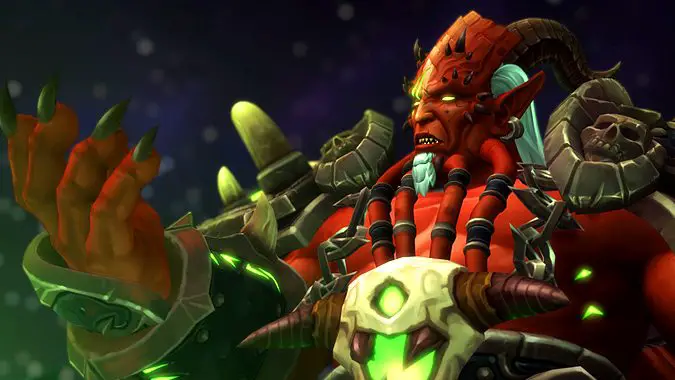 Patch 7.2.5 is coming today and it will be live as soon as maintenance is over. It's quite a large patch for being an extension of 7.2. Notable changes are another great round of class balancing (including item and tier set changes), new events such as Black Temple Timewalking, and Mythic+ restructuring. You have a week to test out your class changes before Tomb of Sargeras opens next Tuesday.
Check out the full patch notes here, or keep reading for the highlights.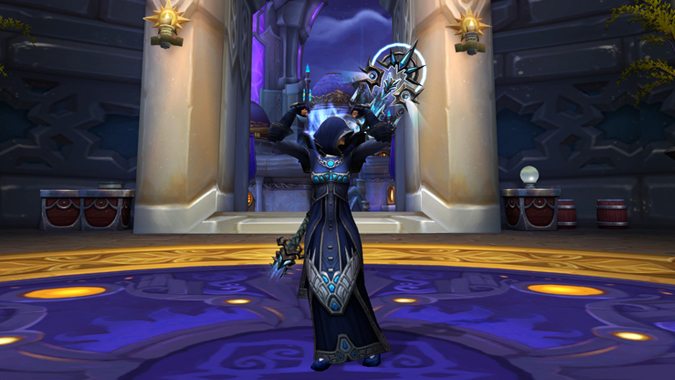 Class and gear changes
There are a slew of class changes, ranging from minor class balancing to larger swaths of gameplay changes. Check out the full list of PVE and PVP changes on Wowhead.
Quite a few trinkets have been nerfed, most notably Draught of Souls for Fury Warriors.
Some Tier 19 sets have also been nerfed.
New Legendaries are live and some Legendaries have been adjusted. You can start getting the new Legendaries immediately, but they will be 940 item level. Next Tuesday, all Legendaries that drop will be 970 item level and you can start the quest to upgrade your other Legendaries. Unlike the previous quest, you don't need to accept the quest to start collecting the quest items. You're still limited to wearing only two: Blizzard has no plans to increase the Legendary cap right now. See all the Legendary updates on Wowhead.
You can upgrade crafted gear to 885 now with Obliterum and Blood of Sargeras.
World quest reward item level caps will increase when Tomb of Sargeras opens, but the base item levels will stay the same.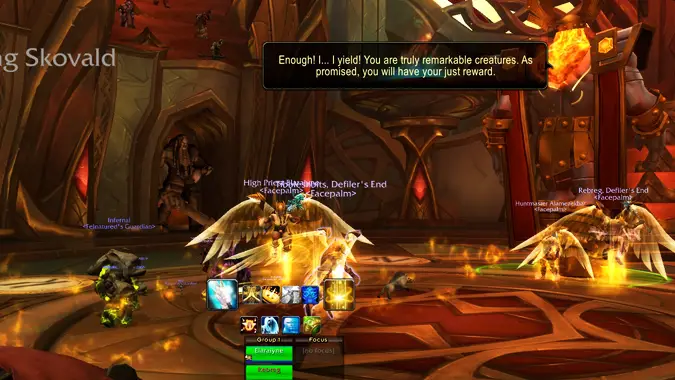 Mythic+ changes
Mythic+ difficulty has been adjusted once again: health and damage are increased by 10% for each level, up from 8%.
Keystones no longer deplete when failing to finish a dungeon on time, they just go down by a single level. Likewise, hitting the timer thresholds will still upgrade Keystones by 2 or 3 levels, but the additional loot chests have been removed. There are no more "3 chest" runs for easy loot.
However, you can still get extra loot for Mythic +15 and above, with a 40% chance for an extra piece of loot for every level above 15. If you complete a Mythic+ dungeon within the time limit, your group will get 3 pieces of gear from the chest, up from 2.
Mythic+ gear will scale up to Keystone level 15 when Tomb of Sargeras opens next week.
Searches for Keystones in the Group Finder are now flexible and will also show results one level above and below the Keystone you search for.
Mythic Keystone tracker now shows a death counter.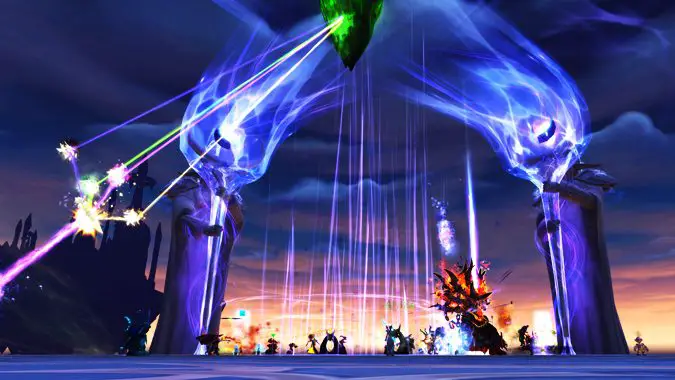 Raid changes
Mythic Trial of Valor and Nighthold are now cross-realm. You can also still get Ahead of the Curve and Cutting Edge achievements for the two raids for another week, which cross-realm will make a bit easier. When Tomb of Sargeras opens next week, the achievements will be gone.
Mythic Trial of Valor and Nighthold are also now in the Group Finder to assist with finding groups.
Tomb of Sargeras Heroic and Normal modes will open next week, June 20, with Mythic and Raid Finder Wing 1 the following week on June 27. See the full raid schedule for the rest of the Raid Finder wings.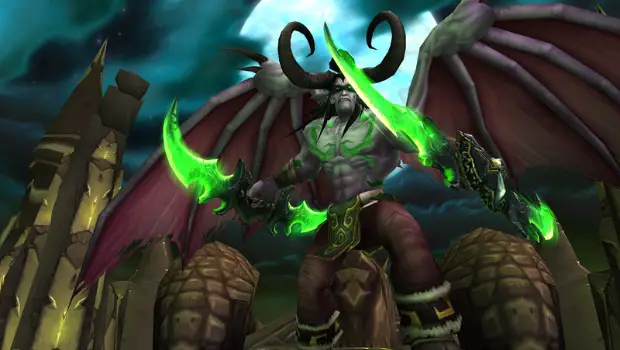 New events
The first Timewalking raid, Black Temple, has been added to the regular Outland Timewalking event. To keep the raid difficulty consistent with the original version, it won't be available via LFR: Raid Finder tuning would have required removing certain iconic mechanics, so they tuned it to the lower side of Normal raid difficulty with pre-made groups only. To compensate, gear rewards will be equal to gear from Normal mode in Tomb of Sargeras. Your raid group can queue up for Black Temple Timewalking via Cupri in Shattrath during the next Outland Timewalking event starting July 11. All the Raiding with Leashes pets and the Burning Legion music roll from level 70 Black Temple can also drop in the Timewalking version. Death Knights, Monks, and Demon Hunters have new drops to compensate for the lack of Tier 6.
New transmog competition event: Trial of Style. You compete against five other players and have two minutes to create an outfit fitting the selected theme. You can also change your character's appearance during the competition to match outfits. The competition will award tokens that you can use to purchase four transmog sets from Burning Crusade. Trial of Style is set to run August 17-21.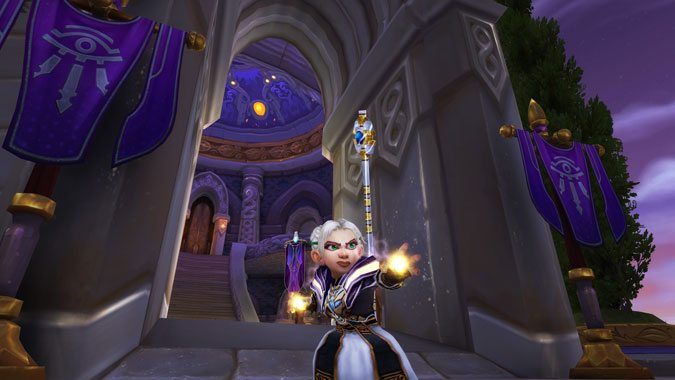 New scenario: The Deaths of Chromie. Help Chromie figure out why she died! The scenario lasts 15 minutes and is repeatable, with no time or currency gates. Building reputation with Chromie through repeats of the scenario will increase your chances of winning. Players will be able to start it as soon as they hit 110 and it will be relevant even after Legion. You'll get a one-time reward of Timewalking badges from the questline as well as a chance at toys, pets, transmogs, and a title.
New mini-holidays: Auction House Dance Studio (July 22), The Great Gnomeregan Race (October 14), and Moonkin Festival (November 12).
New pet battle dungeon in Deadmines. We have a strategy guide to get you through it.
Rogues get a new pickpocketing questline, which opens up new pets and toys.
Profession changes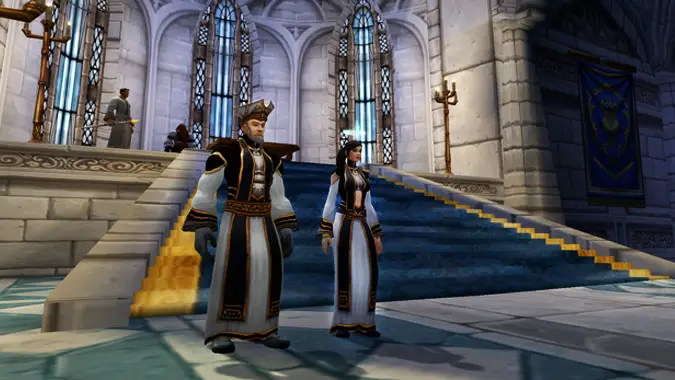 Transmog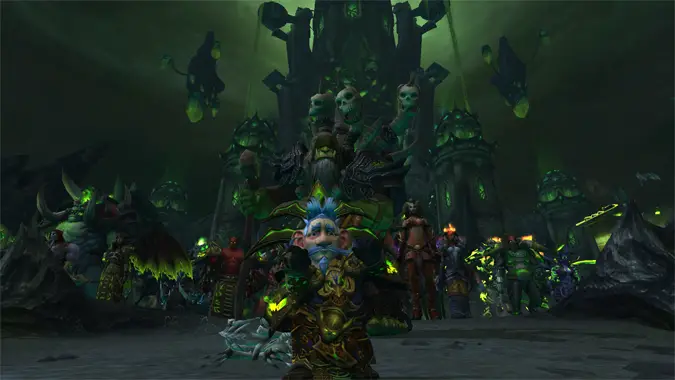 Heirlooms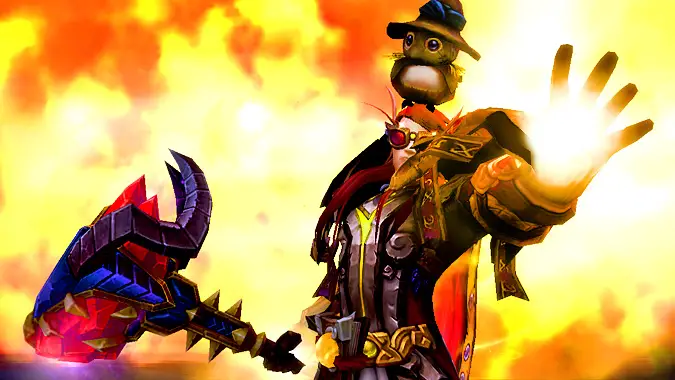 New toys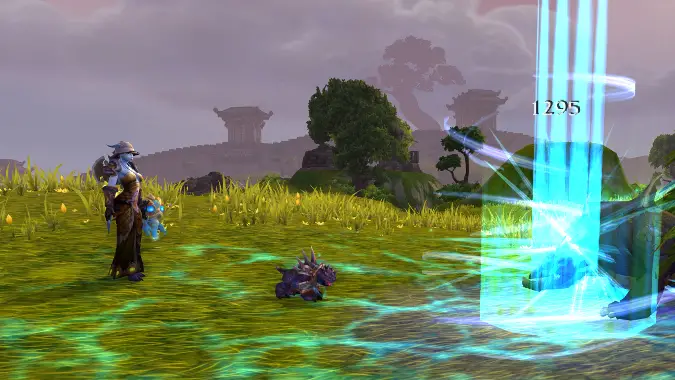 New pets
New titles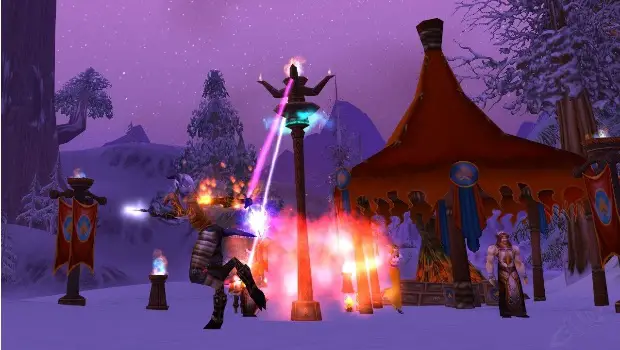 Holiday updates
Midsummer Fire Festival will include new bonfires in Draenor and the Broken Isles, as well as new Burning Blossom vendor pets (Igneous Flameling and Set of Matches). Frost Lord Ahune will now scale with level and you can queue up for the holiday dungeon starting at level 60. The event will run June 21 – July 5 this year.
Darkmoon Faire has a new mini-game, Blight Boar, where you protect The Tauren Chieftains from the Death Metal Knight for transmog appearances, a pet, and achievements. The next Darkmoon Faire starts the week of July 2.