Thousand Boats micro-holiday starts today in WoW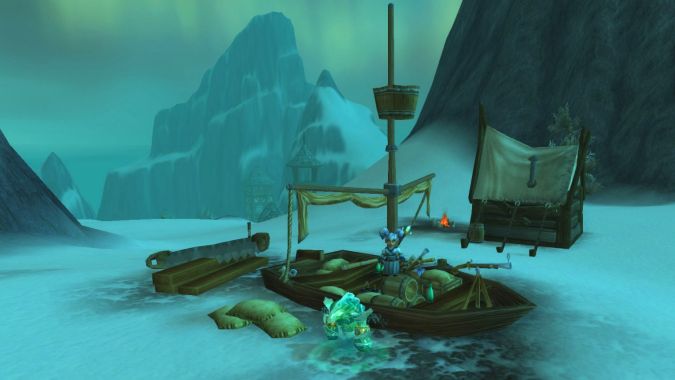 If you want to build a boat you can tool around in for the next week, then get to Thousand Needles between June 6 and June 8 in order to take part in the Thousand Boat Bash, another new micro-holiday in WoW. You'll find a series of quests to construct a boat — quests that include some fishing, which automatically means this micro-holiday isn't for me, as I refuse to fish in World of Warcraft — and once you've done all of them, you'll have yourself a boat for a week.
Said boat can be used in any zone including Legion zones, letting you hang out on the water anywhere you like. It also can be activated instantly and moves quite quickly, clocking in at 430% movement speed — i.e., faster than flying — according to one Wowhead commenter.
"And what else?" you may ask. To quote UHF, absolutely nothing. You go to Thousand Needles, you do some quests, you make a boat, and you play around with it for a week. That's all. And quite frankly, that's enough. It's what I love best about micro-holidays — you can take part and have fun with them, or ignore them completely and have fun doing something else. It's up to you.
If this sounds like your kind of fun, get on out there before 11:59 p.m. PST on June 8 to get started on your boat.