Red Cross
Shadow battle pet now available for purchase, proceeds go to Red Cross
Update: Shadow is now on the in-game shop and Blizzard Store! Your new best friend costs $10 (or €10 for EU players), and 100% of proceeds from now until December 31 will be split evenly between the American Red Cross Disaster Relief and the International Federation of Red Cross and Red Crescent Societies (IFRC) Disaster...
---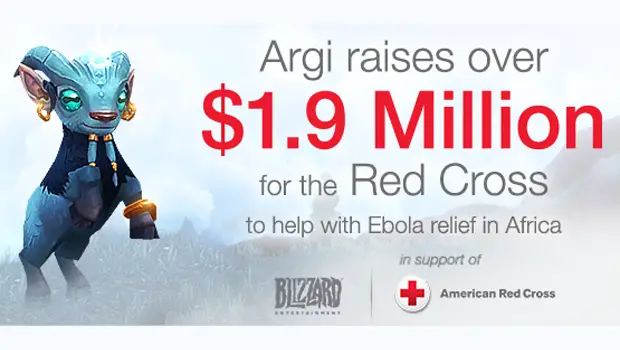 Argi raises more than 1.9 million for Red Cross
I still haven't quite figured out what the battle pet Argi is, exactly — I think, were anyone to use the words "space goat," they would best apply to the little guy. But regardless of his mysterious origins, sales of Argi in the month of December have raised over 1.9 million for the Red Cross...
---