Winter Veil Jaina
Winter Veil is live in Heroes of the Storm with terrifying Nazeebo skin
It's time again for the holiday season, and today Winter Veil is live in Heroes of the Storm. What will our intrepid Heroes of the Storm players get this year? For starters, there's a special holiday themed event quest — play 25 games (except for the Brawl, that doesn't count) during the holiday and you'll get...
---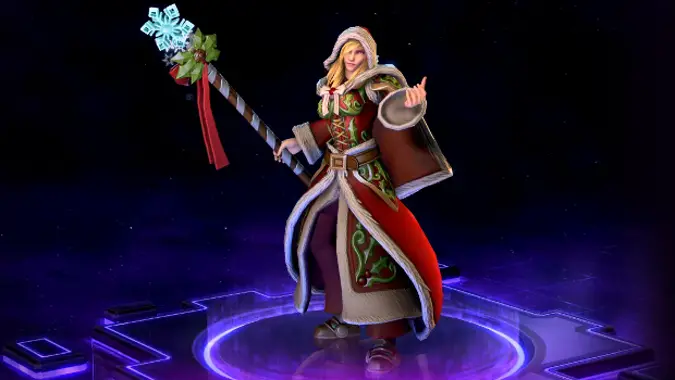 Heroes of the Storm Black Friday sale
If anything in Heroes of the Storm's shop has been tempting your wallet lately, you might want to hold off for a few days. Starting November 24 and running through December 8, all heroes, skins, and mounts will be on sale at a 50% discount. The sale also includes a 360 day stimpack offer and...
---