Winter Veil is live in Heroes of the Storm with terrifying Nazeebo skin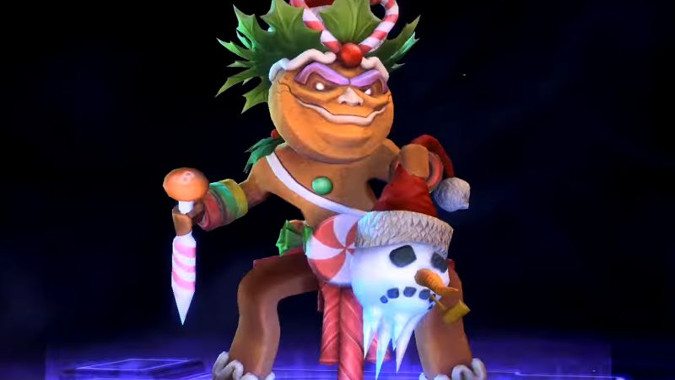 It's time again for the holiday season, and today Winter Veil is live in Heroes of the Storm. What will our intrepid Heroes of the Storm players get this year? For starters, there's a special holiday themed event quest — play 25 games (except for the Brawl, that doesn't count) during the holiday and you'll get a Special Snowflake portrait and permanent access to the Festive Treasure Goblin mount, plus a 25% XP bonus following every match.
There are also two bundles available to purchase from the shop. First, a Winter Veil 2016 bundle consisting of:
Special Snowflake Mount
Lunara
Winter Veil Lunara skin
Nazeebo
Gingerdread Nazeebo skin
But if you're a stickler for the classics, there's also a Winter Veil Classic bundle. That contains:
Stitches
Greatfather Winter Stitches Skin
Sylvanas
Sugar Plum Sylvanas Skin
Jaina
Winter Veil Jaina Skin
Rehgar
Great-father Winter Rehgar Skin
Reign-Deer Mount
So really, you can't lose out. Unless you fall prey to zombie cookies.
Remember, the Winter Veil 2016 event runs from December 14th to January 4th, so if you're interested you'll have three weeks or so to get your 25 matches done and hit the shop for the bundles.