Breakfast Topic: Did you take a selfie?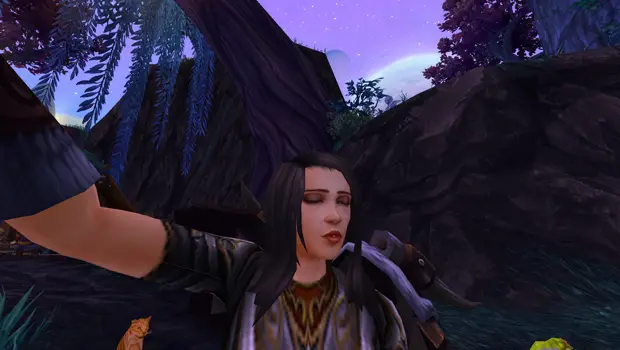 I, unfortunately, have not taken a selfie. Not with the genuine S.E.L.F.I.E. Camera, anyway. I haven't been lucky enough to receive the appropriate garrison mission yet. I have, however, used the Twitter integration to share the big bundle of mess that is being a melee on raid trash. Where's my character? Who knows! What about all of you? Have you taken a genuine S.E.L.F.I.E. yet? What about the Twitter integration? The Twitter integration being tied to Real ID is an obstacle (to say the least) for some, but hopefully a future patch will resolve that issue.
Over here in the real world, I'm not the selfie kind of a guy. You'll never catch me taking one, and I'm not terribly interested in them overall. But it's none of my business if someone wants to snap a selfie of their own and hey, over in video game land … sure, I'll get in on the selfies. Why not? It's fun!
If you have taken a selfie, share it! I want to see your beautiful faces, people!