Heroes of the Storm lead producer Kaéo Milker interview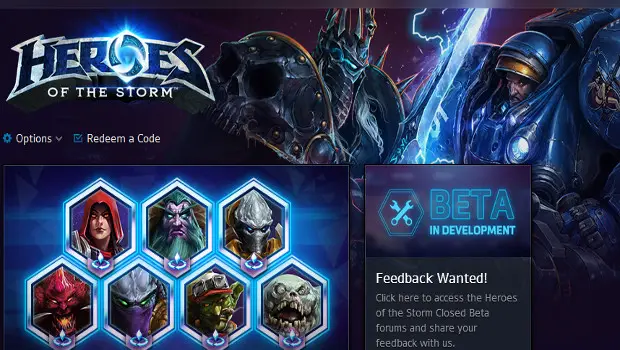 Heroes of the Storm isn't even out of beta yet and I can't go a night without someone talking to me about playing it, so it's no surprise that the hype machine for the game is rolling on strong. Redbull.com has an interview with Kaéo Milker, the game's lead producer, talking about where Heroes came from (Starcraft II, since it was originally designed to be a mod for that game) and where it is currently headed. Some interesting tidbits from the interview include:
Blackthorne and other classic characters from old Blizzard games are being considered. Blackthorne and Rock n' Roll Racing are ripe for the picking, and in fact, any character, from any Blizzard game – ever – could eventually end up in Heroes of the Storm. I want the Dark Wanderer from Diablo II, man.
Kaéo said that they'd love to do an editor for HotS, it just depends on time, right now they're focused on getting the game out.
Blizzard is aware of toxic players in other MOBA games, and eliminated cross-team chat to try and limit that, but they're aware that it can be a problem from players on your own team and are looking at the problem. Along the way, we had to come to terms with the reality that the kind of player who wants to be toxic to their team-mates is going to do so unless we limit their communications options, incentivise them to eliminate toxicity from their behaviour, or make the consequences for their actions severe enough that they either stop being toxic or simply find a different game to be toxic in.
There's more of a focus on different maps than other MOBA games, and they have ideas for even more in the future.
Head over to Redbull for the complete interview.