IEM Katowice 2015 Hearthstone winning deck list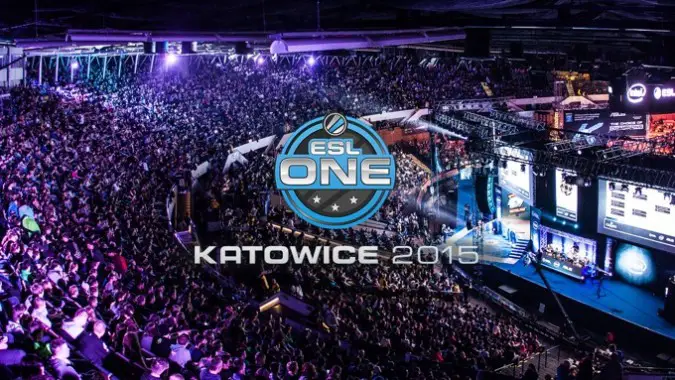 Congratulations are in order for Orange, who took down some of the biggest names in Hearthstone to take home the grand prize out of IEM Katowice. Jon "Orange" Westberg secures $13,000 after defeating Jason "Amaz" Chan.
Seven players were invited based on their merit along with the winner from ESL's Hearthstone Legendary series (SilentStorm). The remaining eight invitations were decided from qualifiers.
You can see his winning deck lists below.
Orange's deck list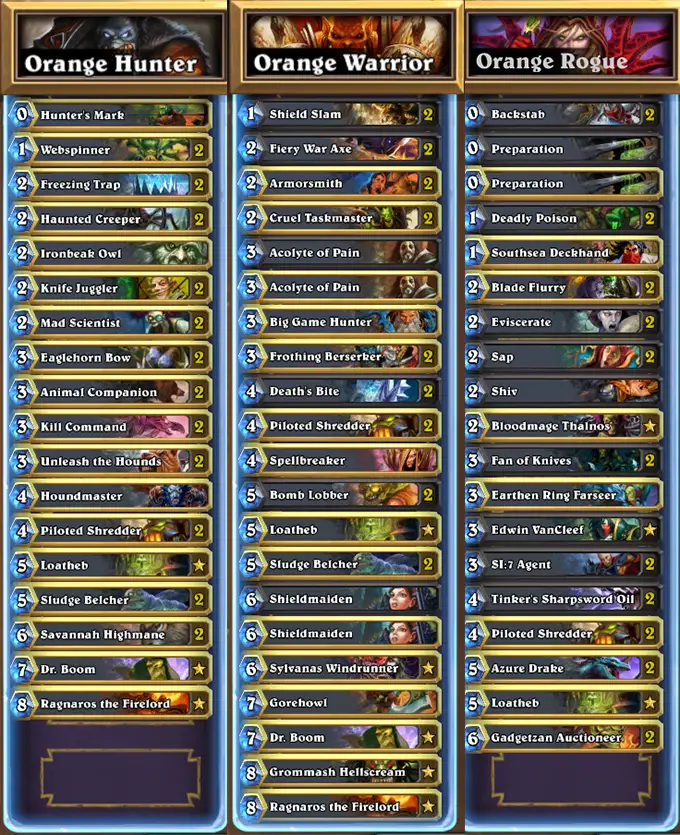 Tournament bracket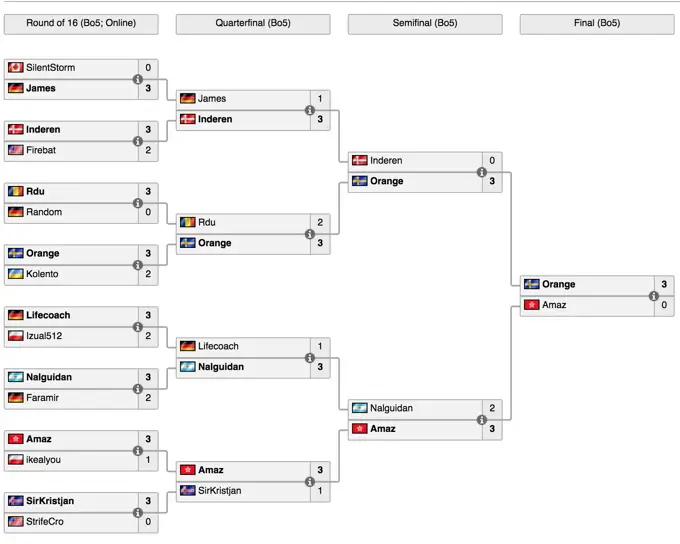 You can read more tournament information from the Team Liquid Hearthstone wiki.
Overall top 8 breakdown*
Druid: 3
Hunter: 4
Mage: 4
Paladin: 2
Priest: 1
Rogue: 4
Shaman: 1
Warrior: 2
Warlock: 2
* There's one deck missing from the breakdown list. We don't officially know which third deck that SirKristjan brought to the round of 8. We can only speculate that SirKristjan would've used a mage deck as that's what he used during the round of 16.