Hearthstone's April card back revealed: Cupcakes!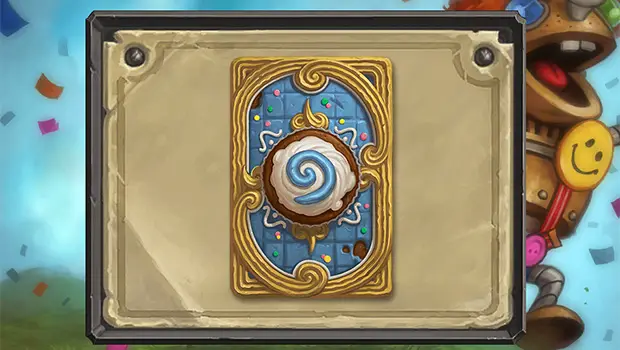 The thirteenth season of Hearthstone ranked play is upon us! This month's card back sure is sweet looking. Look for the meta game to change flavors with the impending release of Blackrock Mountain adventure later in the week (and I'll be streaming my attempts this upcoming Friday night).
Remember, all you need to do is hit rank 20 in order to taste this card back. There's no way you can lose rank until you get past level 20, but getting there does mean you need to rise to the occasion. It'll be a piece of cake! Just make sure you set aside time to savor your games and wins. Not sure which deck you plan to use this season? Might I suggest tempting yourself by browsing our list of previously featured decks and discovering which deck is most appetizing?
Stay frosty out there!