StarCraft 2's ladder season locked, Season 2 begins April 13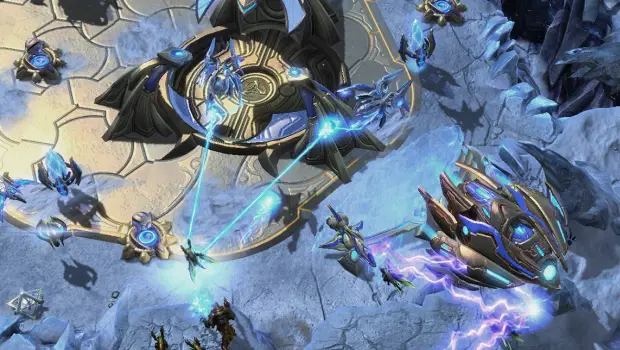 Had you been hoping to get just a little further in the first season of StarCraft 2's 2015 ladder?  You missed your chance.  The first season of the game's 2015 ladder is now locked, which means that players can no longer be promoted out of their current league or division, bonus pools are locked, and the season will end shortly.  There's still plenty of reason to keep playing, since you'll want to play out the rest of your bonus pool and compete for standing within your current league or division, but you're out of luck for any further upward mobility.
The second season of 2015 will start up on April 13th, with the Grandmaster League starting a week after the season rollover.  All rewards for placement and the like will be granted after the season transition; player will also receive a free name change if they don't already have one sitting around.  Skill ratings will remain in place, so you only need to complete a single match to bring that over from the previous season.  Finish out what's left in this particular season and get ready to start climbing the ranks again in a week.