Video
Apr 11, 2015 2:00 pm CT
Build your own Shadowmourne!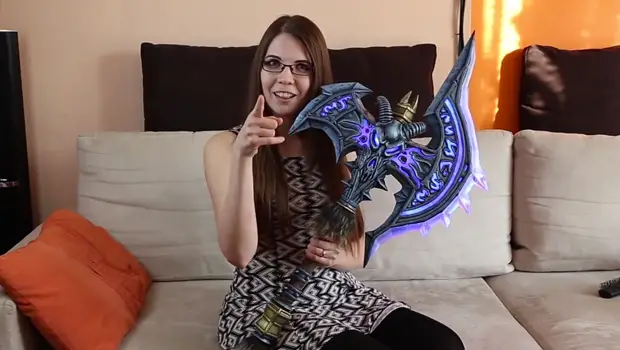 I'm not sure about you, but I personally never received a Shadowmourne during Wrath of the Lich King (being a restoration shaman made this a little bit difficult).  Additionally, farming in Icecrown Citadel can take a very long time for something that I could not show off to my non-Warcraft friends, that I can't transmog… and that I can't put above my mantle!
However, Kamui shows us that with just a little bit of patience (and, let's face it, a bundle of talent and skill!), we can have our own Shadowmourne in real life to impress our friends with!  As this method does not use metal, it would also be a good prop  for costumes at cons that do not allow metal weapons.  Plus, it glows with LED lights — which is a surefire method to catch peoples' attention!
Personally, I would probably never have the talent to be able to make one of these.  However, this is a wonderful insight into how to craft some really neat prop weapons for costumes (or just for decorative pieces!) The nice thing is that it is designed to be very light-weight, her design is very portable, plus it looks absolutely fantastic – the level of detail is absolutely stunning.