WoW
Apr 14, 2015 12:08 am CT
Patch 6.2: Hellfire Citadel gallery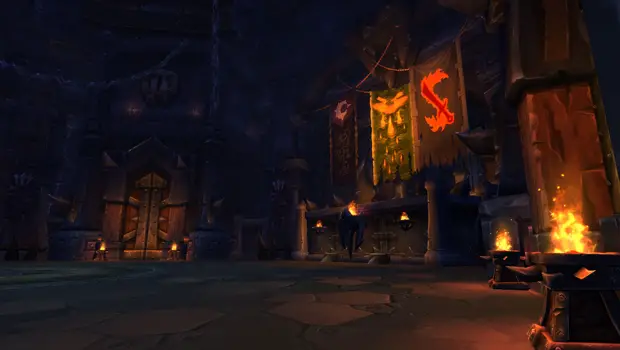 Hellfire Citadel is the new raid in Patch 6.2, and while there are no boss fights to be had just yet, the PTR server is currently letting players queue for LFR and take a look at the zone. We'd be remiss if we didn't take a peek, and of course we took plenty of screenshots of the interior and exterior of the zone. It is absolutely massive. Screenshots do not do justice to the scale of this raid. Each room is absolutely gigantic, the place seems to have several floors, and there is evidence of Gul'dan's special brand of fel interior design all over the place.
What really made me happy though is that this is very clearly a three dimensional space, with plenty of balconies and pathways that overlook Tanaan Jungle, far below. In some case, far, far, vertigo-inducing far below. It only serves to amp the feeling that this is the fortress to end all fortresses — and frankly, Hellfire Citadel makes Blackrock Foundry feel downright puny in comparison. There are some areas of the map that are still inaccessible, door and gates that may be unlocked once certain bosses or wings are defeated. However, most of the place was free to run through, sans trash mobs or bosses.
While I don't know if this was intended, it was actually pretty cool to cruise through the place with nothing in it and just take some time to soak in the feel of the zone. The design team really outdid themselves with this place, and you definitely get the impression that the change of Citadel ownership was abrupt and deadly. Word to the wise, though — you can, in fact, fall off of the top of the Citadel, and the results are much the same as jumping off the Lich King's platform in Wrath of the Lich King. Not recommended. Check out the full gallery below.
[metaslider id=5549]