WoW
Apr 14, 2015 11:00 am CT
Patch 6.2: No mention of flying in Draenor … yet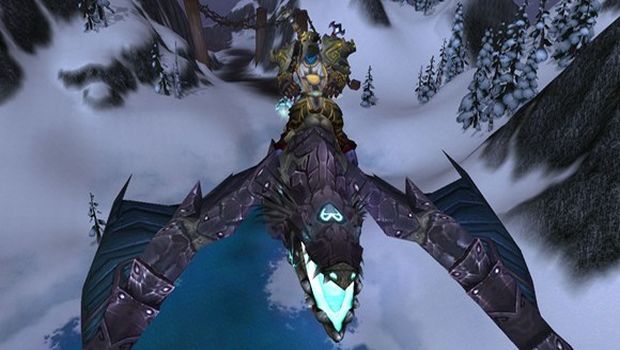 Curiously absent from all of the patch 6.2 discussion thus far has been the complete lack of flying. There is no mention of it in the patch notes, no mention of it on Twitter or Blizzard's websites — it seems completely forgotten. Now, of course, this is the PTR and things can change overnight, so this might all be a moot point 12 hours from now. But one would think that if a major thing like Tanaan Jungle and its gating made it into the patch notes right away, flying would have too.
Should this be a surprise to anyone? Well, it should and it shouldn't. Blizzard initially said that flying would be released after WoD went live, but they never gave any specifics. Hints were made that it would appear in patch 6.1, but those were walked back pretty quickly. Blizzard even went as far as saying they were still observing the situation and didn't feel the lack of flight significantly impacted the game. Various opinions exist on the matter, from the strongly pro-flying crowd to the strongly anti-flying crowd.
The situation for flying becomes more precarious if this is indeed the final patch in WoD. There's strong evidence to suggest that this is the final major patch of WoD. You're finishing the legendary quest line and you're defeating the "big bads" of the expansion is Hellfire Citadel. The iron horde will go down. Flying was supposed to be something you unlocked which had significance, but if we're essentially done with the expansion (or close to it), then there's little practical significance it could have on the story.
Time will tell what happens, but it's worth noting that as of now there is no flying in patch 6.2.