Breakfast Topic: Do you craft items to sell?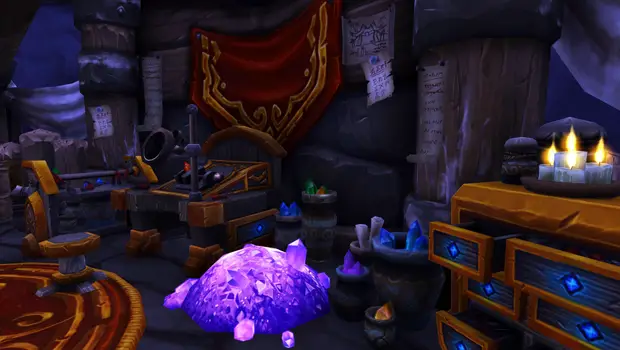 My main is a jewelcrafter and an engineer, and neither of these professions were learned for anything other than giving myself a boost. I've had engineering since I created the character back in Burning Crusade, but I've flipped my secondary profession around a few different times to something I felt would be useful —  in Wrath I had leatherworking for a short period of time. I seem to have settled on jewelcrafting as a semi-permanent one for now though, mostly because I always need gems for something.
But I don't play the auction house — I've never really had the time or inclination to try and work my way into a gem market that so many other players had completely covered. I was never really hurting when it came to gold for repairs anyway, and being gold capped has never been important to me. However, I ran out of room in my reagent bank earlier this week, and just to make some room I cut a half dozen or so Greater Mastery Taladites to toss on the AH. To my surprise, people were listing them for a lot of gold.
And not more than three hours later, all of them had sold and I had several thousand gold waiting for me in my mailbox. I'm still reeling a little from that. I don't think I've ever sold a gem for more than a few hundred, and those were the epic gems from Cataclysm. Is this normal? I don't know, but I see a lot more gem cutting in my immediate future. Might as well sell them while I can, right? Do you guys use your professions to make gold? Do you sell your crafted items on the auction house? When you pick up a profession, is it for your own personal use, or do you go for something that's going to make some gold on the side as well?