Breakfast Topic: Will you be watching the Heroes of the Dorm grand finals?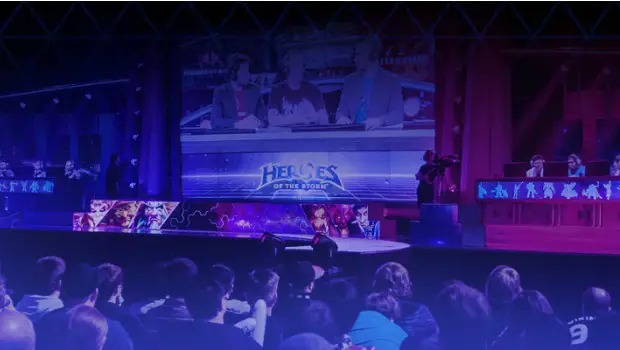 The Heroes of the Storm collegiate tournament finals are today. After a rocky start, the final four, – oops, Heroic Four will face off at the Shrine Auditorium in Los Angeles for a chance to have their college tuition paid off entirely. The match-ups start at 2:30pm PT with Arizona State up against Boston College in a best of 3, then Illinois-Urbana Champaign goes head-to-head with Cal Berkley at 4:30pm PT. If you have a cable subscription you can stream the matches live on your laptop, tablet or phone at WatchESPN.com or using the Watch ESPN app.
At 6:30pm the final two teams that were triumphant earlier in the day compete in a best of 5 for the grand prize. These matches will be broadcast live on ESPN 2 as well as streaming using the same site and app from ESPN as the Heroic Four battles. Actress and World of Warcraft-player Michelle Morrow will host the event and five shoutcasters will be on hand to call the action including a few popular ones from StarCraft 2 tournaments like Day9 and Artosis.
I will be attending the event in L.A. so flag me down if you are there to say hello. I'll be wearing my blue This Isn't Rocket Surgery t-shirt. If you won't be attending, though, will you be watching?