Heroes of the Dorm announces grand finals event details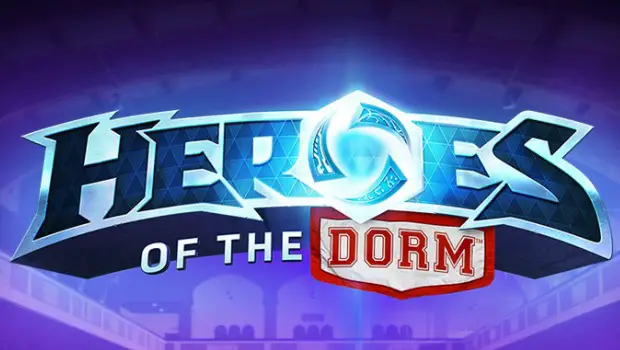 Blizzard's first Heroes of the Storm collegiate tournament, Heroes of the Dorm, is heading into the finals this weekend with top four teams and a lot of fanfare. Hosted at the Shrine Auditorium in Los Angeles, Arizona State's "Dream Team" (22-0) faces off against Boston College's "Boston Eagles" (20-2) at 2:30pm PT and the Illinois Urbana-Champaign "Mad Banners" (20-6) go head-to-head with the Cal Berkley "Golden Bears" (22-0) in a best of 3 starting at 4:30pm PT. If you can't be there live for the action, you can watch it on ESPN 3 through the WatchESPN.com site or on your mobile device, console or other gadget that supports streaming through the WatchESPN app. (You will need to have a cable service subscription to access the content.)
The winners of those matches (likely Arizona State and Cal Berkley given their win records) will then go head-to-head in a best of 5 at 6:30pm PT. These matches will be aired live on ESPN 2 which pretty much everyone with a cable subscription probably has in their channel line up. So you can switch from watching it on your laptop or phone to watching it on your big screen. All the ways to watch during Sunday's event have been listed for you in one place by Blizzard.
Also announced is that actress and longtime World of Warcraft-player Michelle Morrow will be the host for the day's events and five shoutcasters will be covering the matchups including popular StarCraft 2 casters Day9, Artosis and Tasteless.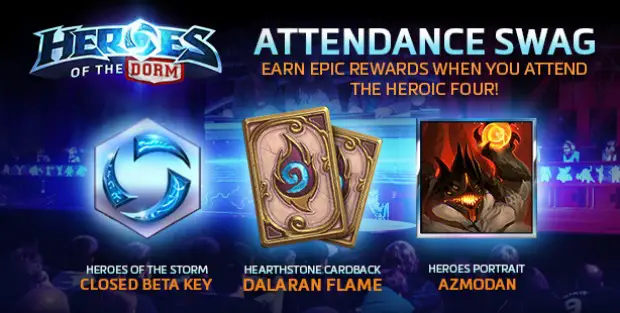 Those that attend the grand finals in person on Sunday will get a bigger experience including access to Heroes game play stations, a signing session with Heroes developers and Hearthstone demo stations to go head-to-head with other players. Attendees will also receive Heroes beta keys to give out to friends (open beta is just a few weeks with launch on June 2), the Dalaran Flame cardback for their Heartsthone account and an Azmodan portrait for their battle.net account.
The road to the finals has been a little rocky for Blizzard. The time frame to enter and compete was very tight and early problems with teams being able to connect to the servers for the competition led to matches being scheduled over Easter weekend. Many college students travel home during that time making it hard for some teams to compete. Also, at least one team was disqualified during the finals when one of its team members couldn't meet the qualifications to prove he was a college student which allowed Mad Banners to enter the final eight match ups on a technicality.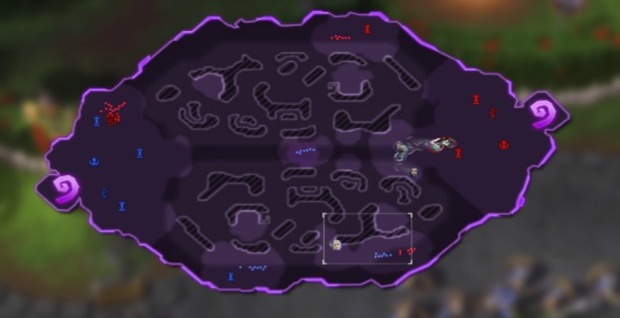 The broadcast interface has also received a fair amount of criticism for showing very little information and no mini-map. ESL caster SolidJake spoke to Blizzard Engineer Matt Schembari on his Town Hall podcast this week where Matt explained the limitations of what graphics can be added to the viewing interface when broadcast television is involved. Late last week, Blizzard was able to implement a mini-map that they could pull up full screen when they needed to show something, but does not stay up all the time. There is also talk of showing cooldown timers on the players' R ultimate abilities on the screen in the future.
With Blizzard paying the college tuition of all five members of the winning team on the line, you can bet the Grand Finals are going to be fierce. If you need to catch up before Sunday's competition, check out these two highlight videos made by Blizzard that wrapped up the Epic Eight bracket from last weekend.
If anyone is going to the finals in L.A. on Sunday, make sure to find me and say hello. I'll be wearing my blue It's Not Rocket Surgery t-shirt and likely playing Hearthstone on my phone.