Breakfast Topic: What would you name your ship?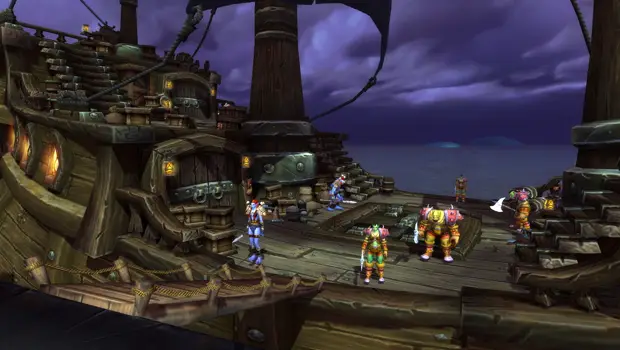 In patch 6.2, we get to add shipyards to our garrisons in order to better assault Tanaan Jungle, fight the Iron Horde, and of course send our ships on missions to bring back all kinds of valuable loot. In the datamined game files, all the ships we'll be able to obtain already have names: Light of the Naaru, Howl of Sylvanas, Falstad's Return and so on. While that's pretty cool and all, I kind of wish we'd been able to name our own ships, just like we're able to name our pets. Sure, you'd end up with some people giving their sea-going vessels some wholly inappropriate names, but the thought of being able to call my ship whatever I'd like sounds pretty fun to me.
Me being the lore-obsessed nerd that I am, I'd probably pick something lore-related like they've got now, only with different characters or events referenced. Having a ship named Lion of Stormwind would be neat, or a night elf vessel called Shadowleaf, a blood elf ship called Eye of Lor'themar, things along those lines. But I'm wondering what you guys think — if you could name your ships, what would you call them? Would you give them silly names, or would you dream up something cool?