WoW
Apr 30, 2015 8:00 pm CT
Patch 6.2: New shipyard mission rewards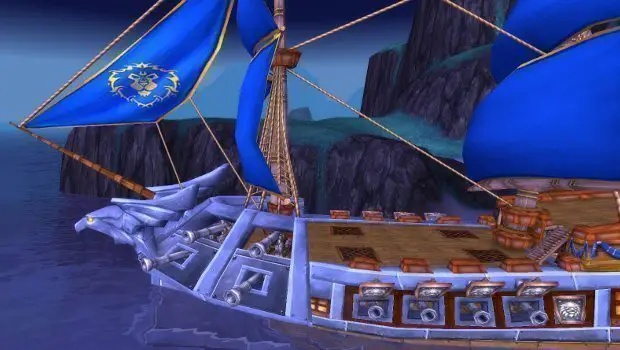 The devs have been hard at work creating the new Shipyard addition to our garrisons for patch 6.2. This build, they added several new, diverse shipyard mission rewards for sending your brand new boats on missions from your shipyard that may pique your interest.
The most notable one to me, the pet battle ace, is that the new pet Left Shark is now confirmed to come from the shipyard mission Orphaned Aquatic Animal Rescue. There is also a new, dark brown Mudback Riverbeast mount from a different, currently unnamed shipyard mission.
For players who are really into their alts, the intriguing rewards are a set of 3 new heirloom rings for tanks, DPS and casters alike. They are all unique-equipped, so even though they're heirlooms you can't create several of them for a single character. All these missions are currently unnamed as well. Captain Sander's Returned Band, named after one of the more difficult quests in Westfall, has strength and stamina on it. Admiral Taylor's Loyalty Ring, with a heartbreaking inscription, has strength and agility. The Signet Of The Third Fleet has intellect and stamina on it, and refers to a very creepy Alliance quest through the Wetlands. The duration on the missions to obtain these rings is currently slated at 2 days, making them twice as long as the current longest follower missions.
To get these new items, you'll have to build your fleet and gather a handful or two of the new resource Oil in order to send your crew of scurvy sea dogs on naval missions. Right now, Oil can only be obtained in Tanaan Jungle — which is appropriate, since you're going to be spending quite a bit of time in there once patch 6.2 hits live servers.