Heroes of the Storm patch preview warns of Healing Ward nerf and Warrior changes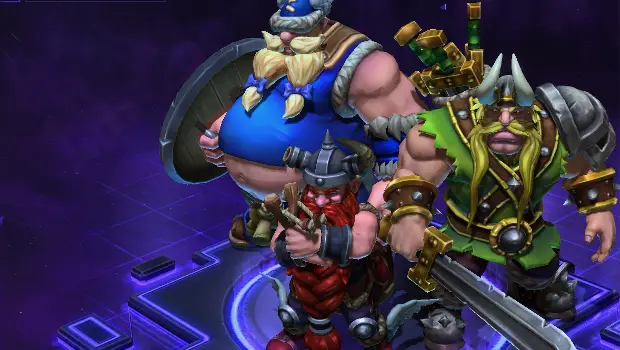 With Heroes of the Storm hitting open beta in just two weeks, the devs have posted a preview of the upcoming balance changes that are coming to the game. The two big changes are a nerf to the popular Healing Ward talent and new Ultimate ability talents for Diablo and ETC to encourage more diverse talent builds for these two Heroes.
The Healing Ward talent, which places a totem with an AOE pulse heal on the ground, has been popular and exploited to some extent. Players have been standing on top of it to prevent the other team from targeting it for destruction. To counter this, the ward will soon have a higher targeting priority when clicked on and will be affected by AOE damage abilities.
The tweaks to Diablo and ETC are hard to gauge as there are more changes coming to both of them listed as "some buffs and nerfs." Both of these warriors were top picks at the recent Heroes of the Dorm finals with Diablo seeing the most play out of any warrior class. The changes previewed here show us that Diablo will get an AE lifesteal talent to improve his sustainability in the middle of a team brawl and ETC is granted a talent with an AE stun upon his death (a triggering of his ultimate, Mosh Pit.) My guess with ETC is that most people choose his other ultimate upon hitting level 10, Stage Dive, which can turn around any fight ETC is not a part of in a matter of moments.
Among the other changes listed in the preview, notable ones include a nerf to the backdoor strategy from Abathur using his Locust Bombard Strain talent to destroy enemy fortifications from afar with little risk, and The Lost Vikings seeing a nerf to their Longboat Raid! ultimate resulting in a 1.5 stun to all three when the ultimate finishes. The change makes using this tactic more risky for the heroes.
Heroes that won't be seeing changes despite player outcry include Chen, Illidan, Murky, and Sylvanas. Though Blizzard said they will be keeping an eye on all of them — Chen for underperforming, Illidan and Murky for overperforming and Sylvanas for her useless Possession ultimate.
No word yet on when the rest of the Heroes of the Storm patch notes drop or when this patch will go live, but it will likely be patched into the game before Open Beta starts on May 19th.