Overwatch previews Mercy and Zenyatta gameplay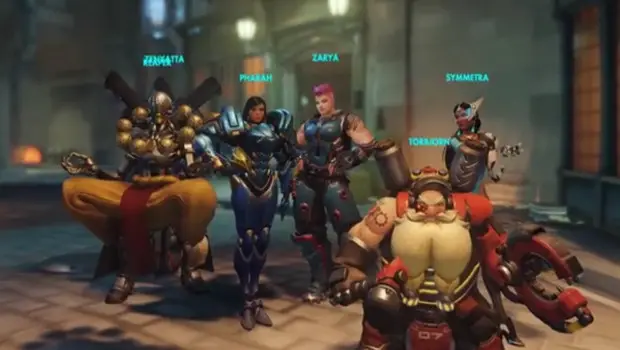 Over on the PlayOverwatch channel, we have two new gameplay videos to look at, namely Mercy and Zenyatta. Both characters fill a support role and we get to see them doing just that in the videos. Mercy uses her beam weapon to heal and boost her allies, a mechanic familiar to the genre. She also has a smaller weapon that she uses to kill a couple of folks, so she's not a one trick pony. Between boosting damage, healing, and offense she seems like an interesting character — you'd have to really think about when you want to deal damage vs. when supporting your team is the right thing to do.
Mercy's basic aesthetic is easy to work out — it's kind of hard to miss the cybernetic angel aspect, especially when she does that big move with the glowing wings — but Zenyatta's a bit trickier. He's a robotic monk and his moves are based around a series of spheres that orbit him like robot prayer beads. It's still support style play, but with significant differences from Mercy. Mercy is a more standard medic-style character, one easily picked up if you're familiar with the basics of Team Fortress 2 and other such games, but Zenyatta is a bit more distinctive and will take more time to really grasp. It's fun to watch him in action, though.
If you're interested in how Overwatch is shaping up, we do recommend watching both videos.