Heroes of the Storm free hero rotation and weekly sales for May 26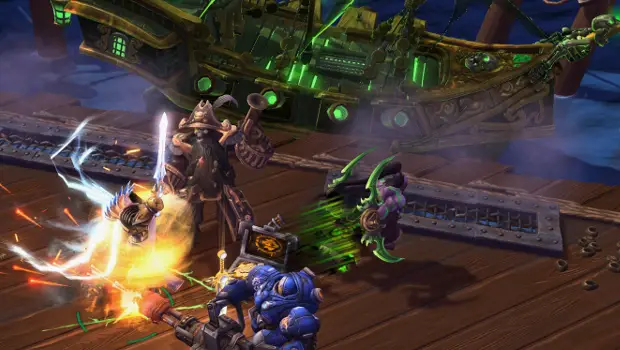 It's the last week of open beta for Heroes of the Storm and Blizzard has announced this week's free hero rotation and weekly sales. Your free heroes to choose from include:
Malfurion
Valla
Stiches
Arthas
Tyrande
Zagara (Available after you reach player level 12)
Illidan (Available after you reach player level 15)
Malfurion is a great healer to start with if you want to try out the Support role with Tyrande being a bit more complex, but she comes with stuns which are helpful. Arthas and Stitches are not considered the best Warriors in the game at the moment, that honor going to ETC and Muradin with Diablo still hanging in there and Anub'arak with a beetles build on the rise. Stitches in particular is more of a challenge for new players as you have to practice his skill shot hook to be effective with him.
Valla is very easy to learn and a very competent Assassin. You can easily top the damage charts with her. Illidan is…a bit more tricky. Being a melee Assassin he must jump into the fray to do damage, but he's not as tanky as a Warrior. Played carefully, he is an amazing hit-and-run Assassin, but for players with an itchy trigger finger, he spends most of the game waiting to respawn. Zagara is my favorite Specialist. She is one of the few heroes that can single-handedly hold a lane against two other opponents.
Though many of these free heroes may not be your thing, leveling them to 5 will get you free gold for each, so it's worth running them through enough battles to hit that mark.
Weekly sales and bundles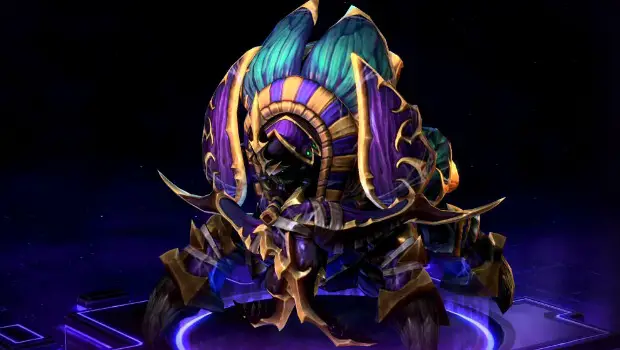 This week's deals are as follows:
Anub'arak is 50% off: $3.24 USD
Love Bug Anub'arak Skin is 50% off: $4.99 USD
Roller Derby Nova Skin is 50% off: $4.99 USD
Anub'arak is a Warrior that was free last week. I played him extensively and enjoyed him immensely. He needs a Support healer to follow him to truly be effective, but with a Brightwing or even Abathur backing him, he can tear it up. Plus his Cyb'arak skin is bad ass and I'm buying it even though it's not on sale.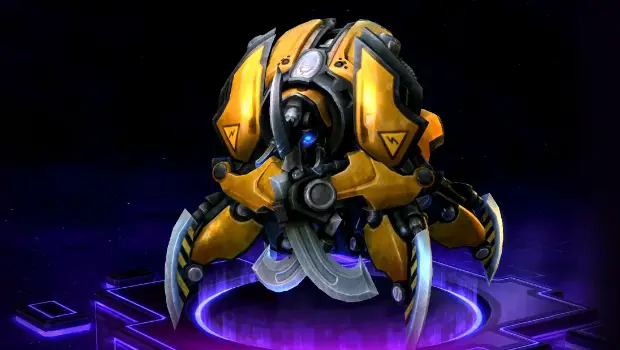 Weekly bundles include last week's Sonya and Gazlowe combos (heroes and new skins or just new skins) as well as the on-going Starter Bundle (now with 7-day Stimpack) and Nexus Bundle
Finally, the latest hero to debut, Kael'thas, has had his gold purchase price drop from 15,000 to 10,000 on the in-game store.