Heroes of the Storm hotfixes for May 27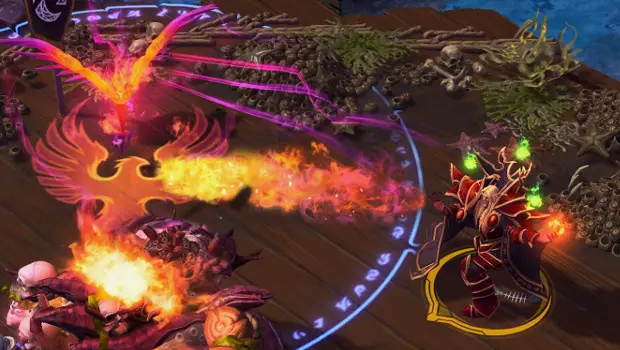 Open beta's in full swing and we're only a few days from the official release of Heroes of the Storm on June 2 — so it makes sense that Blizzard is applying a final bit of polish before the big day. Today's hotfixes are mostly bug fixes, including a nerf to Kael'Thas' Living Bomb, which could previously be used to wipe out a cluster of opponents, a fix anyone not playing Kael'Thas is sure to appreciate. For all the details, check the full list of hotfixes below.
Not up on your Heroes of the Storm? You can start playing open beta right now and get up to speed with our Heroes of the Storm guide.
General
Fixed a crash that could occur when launching the Heroes client.
Resolved an issue which could cause machines using Intel HD 4600 graphics cards to experience framerate drops.
Heroes and Talents
Fixed an issue that could cause Rehgar players to permanently lose control of their Hero after coming under the effects Anub'arak's Web Blast.
Sonya's Whirlwind will no longer occasionally consume double the required Fury when spamming its Ability hotkey.
Kael'thas' Chain Bomb and Ignite Talents will no longer apply Living Bomb to enemies that are already affected by another Living Bomb. The tooltip for these Talents will be clarified in a future patch.
User Interface
Fixed an issue that could cause the Heroes client to crash.
Fixed an issue that could allow the Allied Chat toggle message at the beginning of each game to remain clickable even after the text had faded off of the screen.
The font color for whisper messages has been changed back to fuchsia.
Fixed an issue that could cause text with diacritics to appear misaligned.