WoW
Jun 1, 2015 6:00 pm CT
Ask your questions for Saturday's live Q&A with Ion Hazzikostas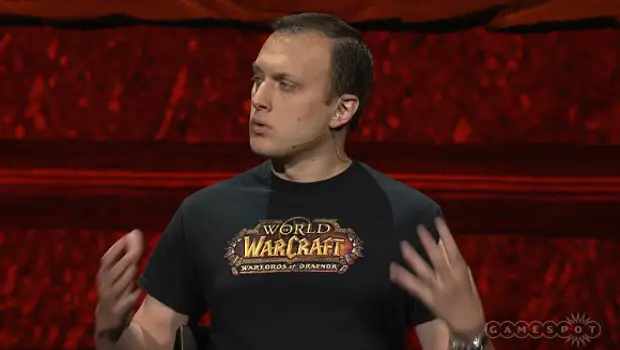 As you may know, this Saturday, June 6th there will be a live Q&A with Lead Game Designer Ion Hazzikostas. Now they're asking for your questions for said Q&A, and there are two ways you can get involved. The first is to leave a comment on the forum thread, remembering to limit your questions to 40 words or less, because that's the limit Blizzard will accept when considering questions. The second is to use Twitter and tweet your questions, using the hashtag #WarlordsQA.
This Saturday, I'll be joining World of Warcraft Lead Game Designer Ion Hazzikostas to answer your questions live on Twitch.TV! With Patch 6.2 rapidly approaching, we wanted to take the opportunity to not only answer any questions the community has regarding the new content and features in the patch, but also take a look back at the challenges we've faced (and the lessons we've learned) when developing the Warlords of Draenor expansion and Patch 6.1.
When: Saturday, June 6, 3:00 PM to 4:00 PM Pacific time (see this handy tool to find when that is in your local time!)
Where: The World of Warcraft channel on Twitch.TV/WoW
There are two ways to submit questions. If you're using Twitter, simply tweet your question using the hashtag #WarlordsQA. You can also ask it as a reply to this forum thread; however, as we'd like to get to as many questions as possible, we will only consider questions using 40 words or less. Make them count! In order to be considered, your question must be submitted before 12:01 AM Pacific time on Saturday, June 6.
See you there!
Also, from the bottom of my heart, ask about something besides flying. I'm begging you here. Ask about anything else. Ask about dungeons, ask about raid content, ask about lessons learned from the garrison, please. I'm not saying there should be no questions about flying. I'm saying there should also be questions about something besides flying.
Remember, the Q&A will be streamed live on Twitch.TV this Saturday, June 6, from 3-4PM Pacific time — so if you're intending to ask a question for it, get to work, the clock is ticking.