Heroes of the Storm hotfixes for June 1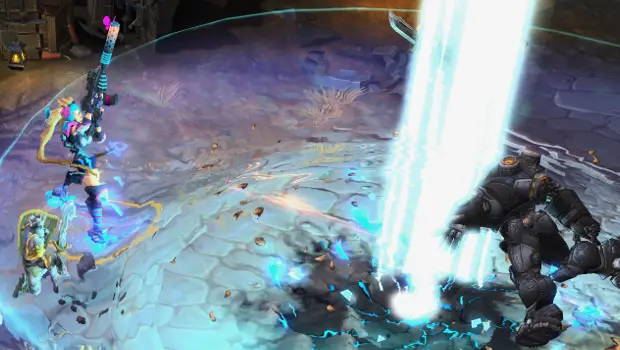 We may be just a day before the Heroes of the Storm launch, but that's no reason to hold back on hotfixes. Today's Heroes of the Storm hotfixes come in just under the wire and number only three bug fixes to make the gaming experience a bit smother for tomorrow's launch. Here's what awaits  players just diving in:
Heroes and Talents
Implemented an additional fix to further resolve an issue that could cause Rehgar players to permanently lose control of their Hero after coming under the effects Anub'arak's Web Blast.
Erik will no longer become permanently cloaked upon respawning after learning the Spy Games Talent while dead.
User Interface
Hero League and Team League levels should now fit more appropriately within Player Portrait borders across several aspects of the out-of-game menus.
Though the patch is currently only live in the Americas, other regions will be receiving the patch throughout the day so everyone will be ready to go for tomorrow's launch. Happy hunting, fellow Nexus-goers!