New WoW pet, Heroes of the Storm mount rewards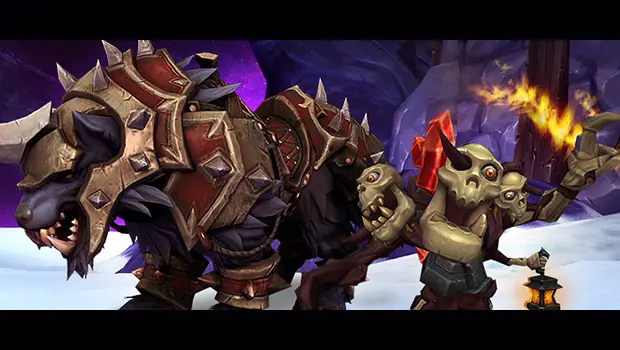 Heroes of the Storm launches today, and as with any Blizzard game launch, there's some cross-promotion items to be claimed for players that want to give the new title a try. Hitting level 20 in Heroes of the Storm will reward World of Warcraft players with Graves, the Grave Golem pet from the Haunted Mines. Graves is an Undead Battle Pet with a powerful set of moves that could be really useful towards rounding out any battle pet team you're putting together. In addition, reaching level 100 in World of Warcraft will net you the Ironside Dire Wolf mount to use in Heroes of the Storm. Basically, if you've hit max level in WoW, you've got a free mount waiting for you in Heroes — not a bad deal at all.
But if you're also an avid Hearthstone player, there are even more rewards to be had. Reaching level 12 in Heroes of the Storm will unlock a pretty cool Heroes-themed card back for Hearthstone players. And if you've managed to wrangle 100 matches in Hearthstone's Play Mode, you'll get a Hearthstone Card Mount for Heroes of the Storm as well. The Hearthstone Card Mount won't be available upon launch, but Blizzard will update as soon as it arrives.
Heroes of the Storm is a free-to-play title, so nabbing these items won't cost you a penny — just a little time dedicated to leveling.