Magni is the first Hearthstone alternate hero portrait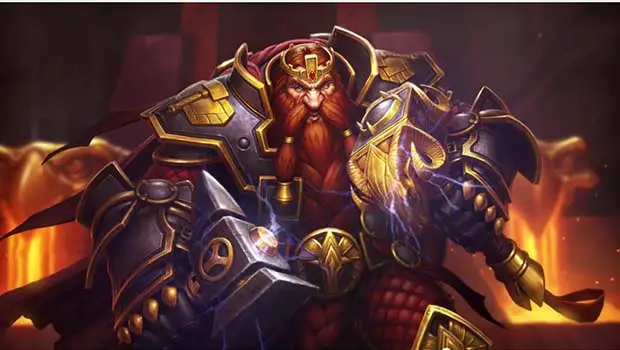 Yesterday's speculation on Hearthstone alternate hero portraits has turned out to be true — today we've gotten our first new Hearthstone Hero since the game's launch. From the teaser image, many of us thought it would be Muradin, but it turns out the warrior hero alternate is none other than King Magni Bronzebeard. He is the first of many new Heroes that will change the faces of the classes in the game. New Heroes will feature animated portraits with all-new art, unique Hero power animations, emotes, and voices. On top of that, purchasing new Heroes nets you a card back specific to that hero.
Alternate Heroes will be available from the in-game Shop for $9.99. Is a what's essentially a skin worth that to you? Compared to the prices in Heroes of the Storm, where new Heroes also cost $10, but come with new abilities and gameplay, a $10 skin seems pretty steep. Still, we've hoped for alternate Heroes since Hearthstone launched and we're glad to see them in game… we're just hoping they go on sale.