Heroes of the Storm community improvements proposed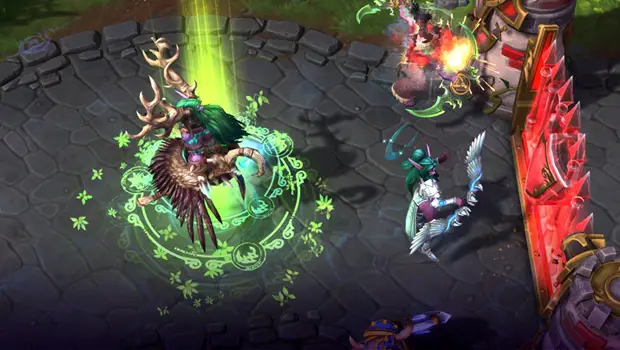 Let's face it — online gaming has gained quite the poor reputation due to how some community members treat others. While it is difficult to exactly pinpoint why this occurs, certain measures have been taken by various game publishers in order to reduce some of the vitriol that has caused community growing pains. In an interview with Kotaku, Heroes of the Storm Executive Producer Chris Sigaty and Blizzard Technical Director Alan Dabiri sat down and discussed a few methods that should help bring out a more positive Heroes of the Storm community.
The first method suggested by Dabiri and Sigaty discussed introducing even more improvements to the ping system, which is already effective enough that a Mute All option has been introduced. The ping system allows players to not only focus better on the game without diverting attention for simple communication, but also allows players that feel uncomfortable with general communication to avoid it. Thus, players can enjoy a great gameplay experience, while avoiding other possibly abusive players. Aside from avoiding abusive players, better pings would improve the game's community as a whole — with cross-country play in many regions, the ping system helps reduce language barriers and allows quicker communication.
There is also the suggestion of a groups or clans system in order to allow players to have more options for queuing with similarly-minded players, without having to add those players to their friends list. Dabiri states that this would work very similarly to how clans already work in Diablo 3. Between adding systems for like minded players, improving existing communication systems, and even the possibility of adding a ranking system for fellow players, it looks like Blizzard is well aware of the problems presented by a toxic community, and is already on a path to hopefully curb it before it has a chance to get out of hand.