WoW
Jun 23, 2015 6:00 pm CT
Midsummer Fire Festival updates and guides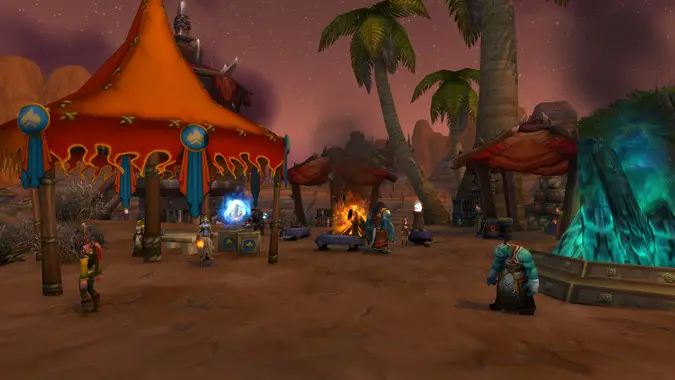 The Midsummer Fire Festival is here, and this year we've got some updates with new toys, pets, and elusive heirloom upgrade items. All items up for grabs from the Midsummer Fire Festival cost Burning Blossoms to obtain. How do you get Burning Blossoms? Why, by visiting bonfires, of course — there are bonfires scattered all over the Eastern Kingdoms, Kalimdor, Outland, Northrend, and Pandaria. In addition, there's also daily quests to complete and a world boss to defeat. This year there are two new toys up for grabs: the Burning Defender's Medallion for 500 Burning Blossoms and the Cozy Bonfire for 350 Burning Blossoms. In addition, you can pick up the Blazing Cindercrawler for 350 Burning Blossoms.
If you're more interested in upgrading your heirlooms, the Midsummer Fire Festival also has two upgrade items available for purchase. The Ancient Heirloom Armor Casing costs 350 Burning Blossoms and will upgrade your heirlooms to level 90. The Timeworn Heirloom Armor Casing will upgrade heirloom items to level 100 and costs 600 Burning Blossoms. Note that the Timeworn casing only works on heirlooms that already scale up to level 90.
In addition, the holiday boss Ahune is back, and this year his cloaks have been upgraded to ilvl 670, just in time for patch 6.2 Please note that if you obtained a cloak prior to patch 6.2's launch, it will not automatically upgrade to the new ilvl — you'll have to kill Ahune and pick up a new cloak starting today.
Wowhead has put together a comprehensive guide of all bonfire locations, as well as daily quests related to the annual holiday. And if you're looking for an easier way to track down all those bonfires, the addon HandyNotes has a supplementary SummerFestival addon that will display all unvisited bonfires on your world map and mini map. Remember, visiting bonfires also rewards gold — not a significant amount, but hey, free gold is free gold, right? And all it takes is a little world travel. But if you're looking to participate in the holiday, you might want to get a move on — the Midsummer Fire Festival ends July 5.