Kerrigan Minecraft pixel art sets world record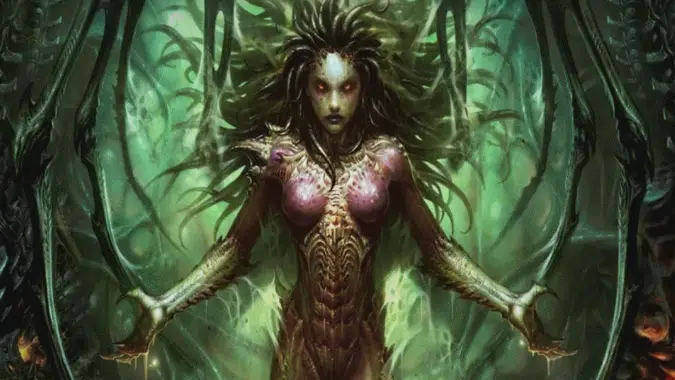 World record it may be, but I'm satisfied with calling it pretty cool: Twitch streamer Thorlar has recreated an iconic image of Kerrigan, StarCraft's Queen of Blades, in Minecraft pixel art. Each pixel is an in-game block, all 1,128,960 placed by hand over the course of nearly 24 weeks. More than anything else, this was a test of patience. On such a massive scale, it's cool to see just how much detail can be packed into an image like this with Minecraft's limited color palette. Make sure to watch the video through to the zoom-in at the end — it may not seem so impressive until you see the details.
Minecraft is primarily a sandbox and that's what makes it a wonderful game — the only real limitation is the player's patience and creativity. We always love seeing Minecraft cross over with Blizzard's games — if you have anything you think we should see, please send it our way!