Who is this mysterious Overwatch hero?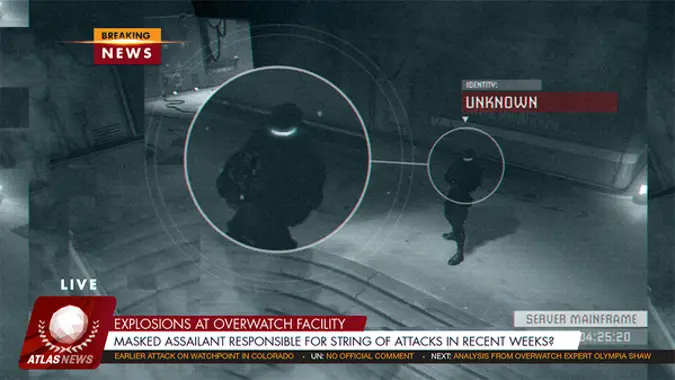 The Overwatch hype train keeps on rolling with this latest tweet from the @PlayOverwatch account. Who are we looking at? A new character introduced to the Overwatch roster? It certainly doesn't seem to fit with the silhouette of any of the already established characters. So who is it? Master Chief? Commander Shepherd in full N7 armor? No, no, don't be silly. Although man, if Blizzard could make a deal with either Microsoft or Bioware and get those guys in Overwatch I'd never stop playing it.
The truth is, we don't know who it is, of course. But that's no fun, so let's speculate. Based on the blurry image and the tweet introduces the character as a security breach, it feels like we're looking at a stealthy thief/assassin type, so I'd normally argue for either offense or support, but with Widowmaker as a defense, that role remains a possibility. Without knowing more, it's hard to argue for support — nothing in this ominous robotic silhouette says "I help you guys", it's a solitary figure doing its own thing. There are only three defense heroes (Torbjörn, Widowmaker and Bastion) so I'm leaning towards defense or offense and slightly towards defense. Perhaps something to do with stealthing around to defend certain areas, or co-opting local tech to create defenses in a similar line to turrets but with a unique spin.
This is all speculation, of course. Right now, all we know about this character is that we don't know much of anything about her or him or it. We'll have to keep our eyes on Overwatch to see what turns up.