Heroes of the Storm: The Butcher spotlight video is terrifying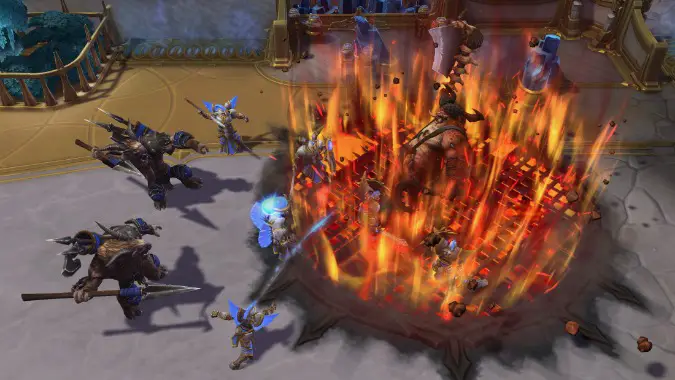 The Heroes of the Storm patch tomorrow is introducing more than a new map. As part of the Diablo-themed Eternal Conflict content roll out, a new hero is being introduced: the melee Assassin The Butcher. And to whet your appetite, Blizzard has rolled out a new video spotlight for him.
The video covers what we've already learned about The Butcher. He must gather blood drops from his kills to power up to be effective in fights, but loses them if he dies. His attacks include slows, life steals and charging while unstoppable, all of which make him a killing machine unless he is focused down by the opposing team.
He has two ultimates, like all heroes, but I wouldn't be surprised if most players went with Lambs to the Slaughter. Being able to chain down those pesky heroes with escape abilities (I'm looking at you, Sgt. Hammer) will be very satisfying. And when you can talent the ability to chain down all the enemies in the radius, you'll be able to easily set them up for your teammate's AE ultimates.
If he follows the pricing pattern of other new heroes, The Butcher will run you $10 USD or 15,000 gold tomorrow. In two weeks his price will drop to 10,000 gold. There will likely be a bundle that includes his impressive Iron Butcher skin and possibly an Iron Wolf Mount. Next up for new heroes is King Leoric and the Diablo Monk as the Eternal Conflict push continues.