Hearthstone's weekly Tavern Brawl: Webspinner week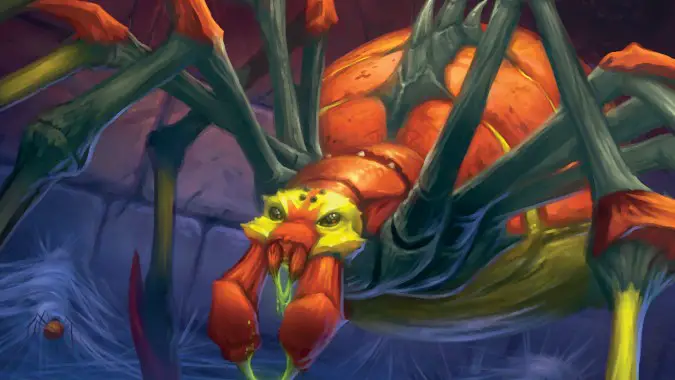 This week's Tavern Brawl theme is on everyone's favorite random beast card: Webspinner. You get to pick any class and the deck comes loaded with a set amount of Webspinners and a random assortment of class cards.
Players must have had such an enjoyable time during the Hunter Naxxramas class challenge (which had an all Webspinner deck) that they decided to bring it back. For obvious reasons, I recommend picking a Hunter to start with just because of the assorted beast-related synergy cards that can work with it (such as Kill Command). Don't forget, your first win in Tavern Brawl this week nets you a free classic card pack.