Hearthstone's weekly Tavern Brawl: Encounter at the Crossroads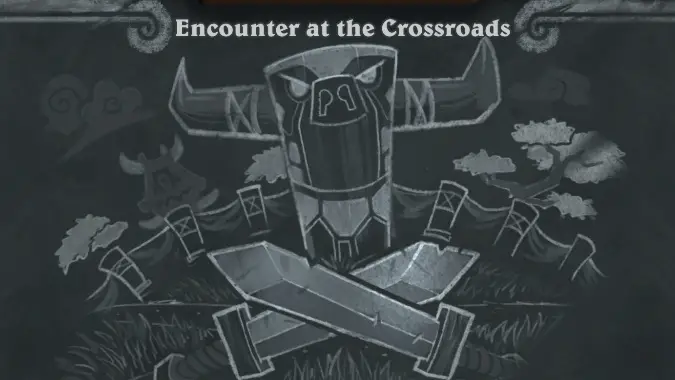 This week's Tavern Brawl is Encounter at the Crossroads. You get to pick your class, but the game will pick the cards in your deck at random. You could see just about anything in play, including multiple legendaries and multiple copies of the same legendary. That makes this week's brawl all about gameplay, because there's no deck design to take into consideration — so say your prayers to the RNG gods, because that's all you've got.
So head into Hearthstone and get brawling — this week's Tavern Brawl is now live in the NA and EU regions. Don't forget, your first win in Tavern Brawl this week nets you a free classic card pack and you can complete daily quests in brawl mode. If playing after that, though, it's all for fun.