Legacy of the Void available for pre-purchase, includes prologue missions and other Blizzard extras
Updated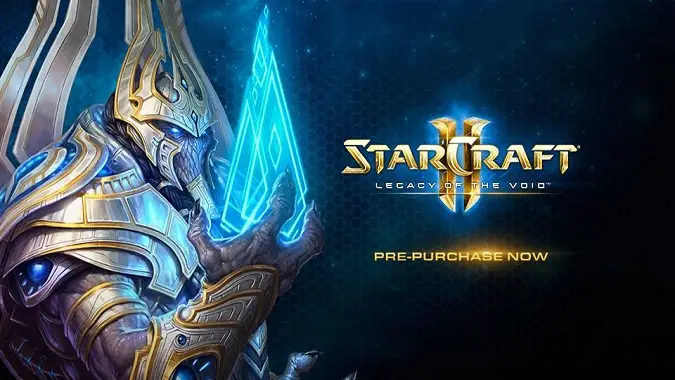 If you've been itching to get your hands on some new StarCraft missions, your wait is over — kind of.  The game that will tell the final story in the StarCraft universe is now available for pre-purchase and with it comes the previously discussed prologue, Whispers of Oblivion.  This three-missions prologue will set up the full story for when Legacy of the Void launches in late 2015/early 2016.  Keep in mind, you do not need any of the previous StarCraft 2 games to play Legacy of the Void as it is being sold entirely as a standalone StarCraft 2 game.
The pre-purchase will also grand immediate access to Legacy of the Void's beta test; however, it's worth noting that if you already have access to the beta, you will still need to pre-purchase in order to unlock the prologue missions.  If you don't mind waiting, though, the prologue missions will be available after the official release — pre-purchasing just unlocks them for play right now.
The pre-purchase is available in two options: Standard Edition (39.99 USD) or Digital Deluxe Edition (59.99 USD).  If you purchase the Digital Deluxe Edition, you will also be treated to in-game items across the Blizzard universe, including an Archon pet for World of Warcraft, a Void Seeker mount for Heroes of the Storm, and more!  Some of these will be available upon pre-purchase, while others will be available by the time Legacy of the Void officially launches.  If you are more a fan of physical copies, there will also be a Collector's Edition of the game.
For full details, see the official Legacy of the Void page and accompanying FAQ blog.
Update: Blizzard has just added StarCraft 2: The Complete Collection to their online store.  The collection includes Wings of Liberty, Heart of the Swarm, and Legacy of the Void and comes in both standard (59.99 USD) and Digital Deluxe (99.99 USD) versions.  Similar to other Digital Deluxe offers, if you already own the standard editions of the games, you can purchase this at a reduced price.