Neural net generates Hearthstone cards, hilarity results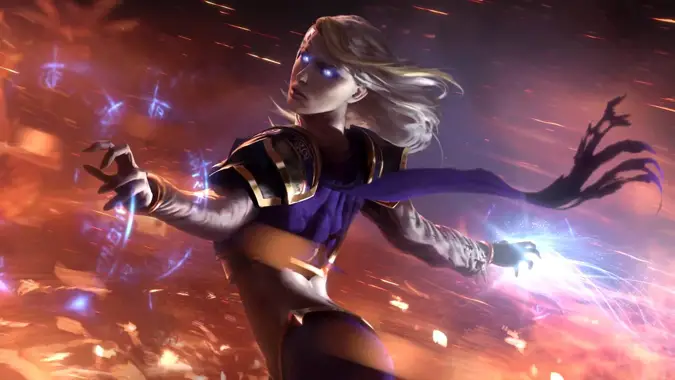 At times I'm leery of Reddit, but when they deliver something amazing, I have to admit it. Such is this thread. The original poster decided to set up a network for the express purpose of generating Hearthstone cards. They based this on having seen someone else do this with Magic: The Gathering. Now, as he points out, there are a lot less Hearthstone cards available than M:TG, but he still got some interesting results.
Of course the network generated the usual overpowered, underpowered, and cards that seem plausible. You're going to see that, of course, and it's cool and interesting to see what the net came up with for such. I especially liked the 'Mara Bomb' card from the plausible results, that seems like a card you could get good use out of.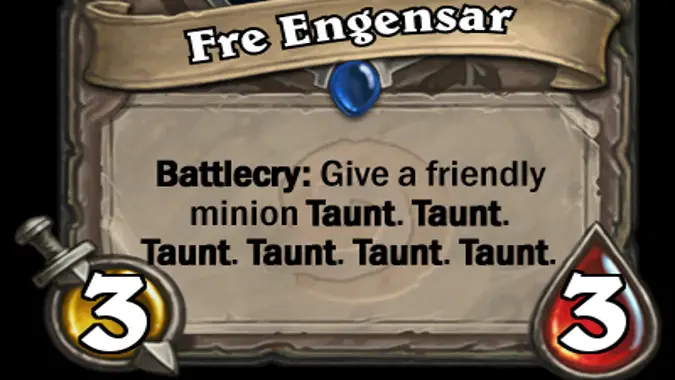 But really, the best cards are the slightly unusual and the outright bizarre. The Recurrent Neural Network doesn't always know quite what to do with the mechanics, you see. The card above is one of the safer ones — some are accidentally somewhat not safe for work and all are quite bizarre. Besides Fre Engensar, who just loves to taunt, there's Weiling Boad (returns potentially a lot of minions), Norting Shomk with its staggering 40 mana cost, and the terrifyingly named Kink Banana. Yeah. See for yourself.
Hey, at least it only costs 2 mana.
There's some fun ideas in the results of all this, so I encourage you to go check it out. Just, you know, watch out for that banana.