WoW
Jul 20, 2015 7:00 pm CT
Blizzard announces WoW selfie contest winners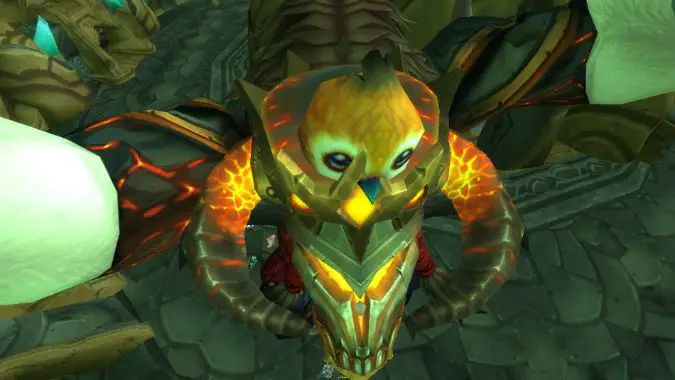 Back in March Blizzard announced a selfie contest asking players to submit selfies taken in certain in-game locations. The pictures had to match the angle and background of the examples given in Ogrimmar, Dalaran, Stormwind, Shattrath or Uldum. From these entries winners were randomly chosen and awarded prizes both big and small, from a water bottle to an iPhone 6 to BlizzCon 2015 tickets!
Some of the winners have been now announced and they are both amusing and disappointing. Since the final choices were randomly chosen from those that followed the rules instead of judged on quality or originality, the pictures aren't all great. However, a few stood out such as the one at the top of the post (which I have dubbed "All Hail Demon Lord Pepe Who Demands Your Soul") and the one below which makes me laugh for a number of reasons not the least of which is the look of the hunter pet in the background.
Curiously, the winning picture that was awarded the BlizzCon tickets has not yet been revealed.