Breakfast Topic: How many Blizzard games do you play?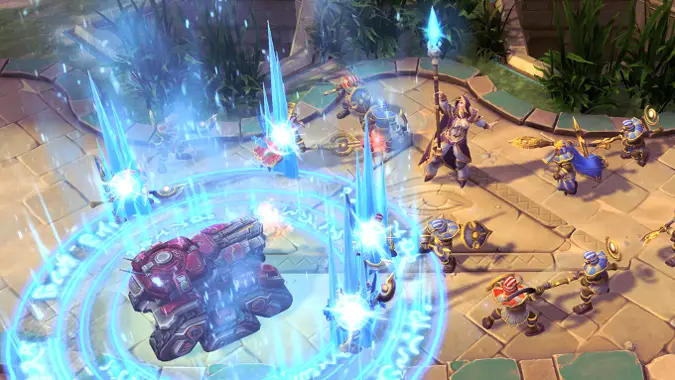 For a long time, I was a holdout that played a single Blizzard game: World of Warcraft. I play StarCraft releases when they're new, but only the single player campaign — that hardly counts, given StarCraft's longevity is in its multiplayer, which I don't touch. However, with the additions of Hearthstone and Heroes of the Storm, I find Blizzard games taking up most — if not all — of my available gaming time.
Even so, I find I don't play a lot of either Heroes or Hearthstone. When it comes to these games, I perform only one task: daily quests. I do my dailies in WoW, my daily in Hearthstone, and my daily in Heroes, and if I have any time left to game, I go back to WoW. Of the three, Hearthstone is of the lowest priority — I only enjoy Hearthstone in small doses due to my woefully inadequate card collection I don't feel like spending hundreds of dollars to improve. Mostly, I stick to the Tavern Brawl each week which is probably exactly what the developers had in mind when they created it. Bravo.
Given how much I'm looking forward to Overwatch, I dread trying to find the free time to play them all. What about all of you? Are you a WoW purist? Heroes? Dabble in a little of everything?