Novazon Nova now available in the Heroes store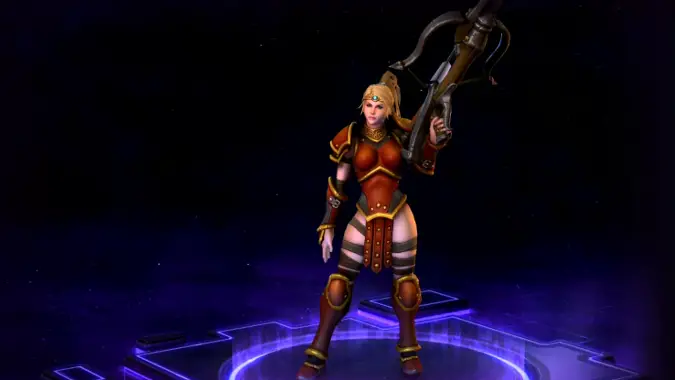 Novazon Nova — a Nova skin pulling its aesthetic from Diablo 2's Amazon class — has been seen throughout Heroes of the Storm's Eternal Conflict promotional materials. Nova players (and fans of Diablo 2) have been eagerly anticipating the skin's release. As of tonight, the skin is now available in the Heroes of the Storm in-game shop for $9.99 USD. The skin includes themed abilities (crossbow bolts rather than sniper rifle rounds, for example) and altered voice-overs. If you want to get the full Nova package, there are multiple Novazon bundles in the shop, the prices of which you'll find below. With the release of these Nova bundles, the Leoric bundles are no longer available, but his gold cost has been reduced to 10,000g.
Novazon Nova Skin 9.99 USD
Novazon Nova Bundle 14.98 USD
Nova Complete Bundle 29.97 USD
Continuing Heroes of the Storm's Eternal Conflict content pack, we're expecting Blizzard Entertainment to officially unveil the Diablo 3 Monk as the next hero at Gamescom this weekend.