World of Warcraft expansion announcement liveblog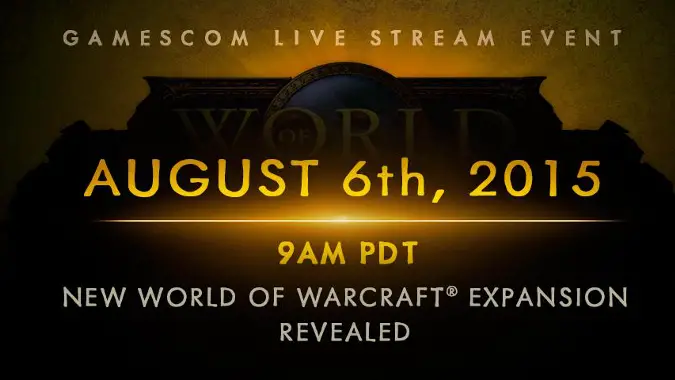 Blizzard Entertainment will be unveiling the latest World of Warcraft expansion at Gamescom today at 11 a.m. Central. You can watch it live, but if you're unable, we will be liveblogging the event right here. Even if you can watch live, feel free to discuss the event in the comments below!
This is our first event of this magnitude since we launched Blizzard Watch, and in the event our site crashes during the announcement, we'll be using our Twitter as a backup live feed. You shouldn't need to refresh our page to see updates; they will be delivered automatically with the most recent updates at the top. Please note that we will be paraphrasing as necessary. Don't take anything written here as a verbatim quote from a Blizzard developer unless specifically stated.