WoW
Aug 7, 2015 5:00 pm CT
Pet Battle Bonus Weekend: What you need to know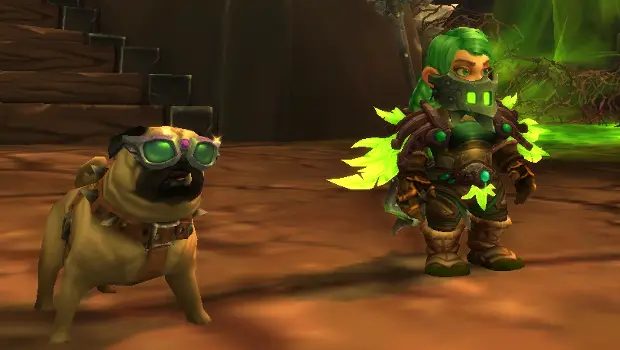 This weekend (from today through Monday) is the first pet battle bonus weekend in WoW and it offers a lot for all types of pet battlers. There are huge PVE perks, some PVP quests and a couple other fun things to note.
Even the most novice tamers can gain the benefit of the Sign of the Critter buff, which serves as the cornerstone for this event. The buff persists worldwide and at all player levels so if you're new to World of Warcraft as a whole, you can take advantage of this event. However, it's even more worthwhile to do so if you've got a Safari Hat, and you may want to hit up Lio the Lioness for a few different levels of Pet Treats if you can spare the Charms, because the 200% XP boost stacks with all of these things.
As a result best strategy for optimizing this event is similar to a typical daily tamer circuit designed to minimize time spent (I posted one such daily tamer circuit here, but there are others through Pandaria it would be good to explore during this event). With the added bonus XP you can grind to your heart's content after the fact to great effect as well.
The quest given in your garrison for this event revolves around PVP at cap, however. Seer Kazal in your garrison offers a quest called The Very Best to defeat five players through the PVP finder tool. The reward for doing so is another Ultimate Battle-Training Stone, so if you get bored grinding, this is a good way to add a bit of dynamic action for a change of pace and a fairly decent reward. If you're new to battle pet PVP, we have a guide to get you started. We also have a quick guide of useful pets you can use that Ultimate stone on, if you need a couple ideas. Make sure you also visit your faction's shrine in Pandaria and grab What We've Been Training For to kill two birds with one stone. Or maybe, at least fifteen pets with your PVP team.
Happy battling!