Breakfast Topic: Bring on the transmogrification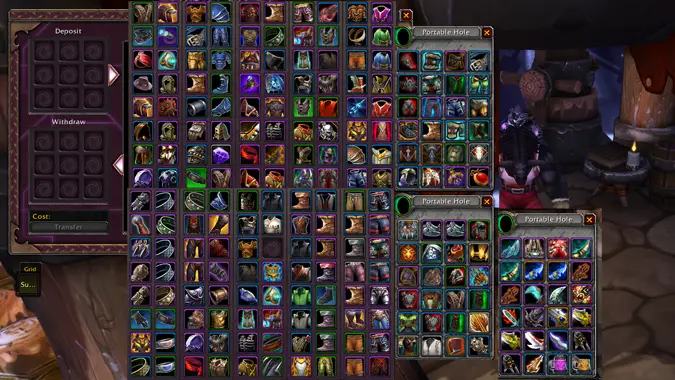 Look, I'm as excited as the rest of you are about Legion — I mean hello, Burning Legion, ancient elves, Illidan, Gul'dan, Titan artifacts, potential Old God stuff, Alleria and Turalyon? Sign me up. But there are three little words under that features list on the Legion website that have me absolutely giddy: Improved Transmogrification System. I have been working with a choked, cramped bank that has been gasping for air all the way back before transmogrification was even a thing. Why?
I like to save gear. I like to swap it out because it's pretty. I like to roleplay, which mean that even prior to transmog, I was squirreling away really nice looking armor for my character to tromp around in. If this new transmog system manages to clear out my bank and my Void Storage, I have no idea what I'm going to do with myself, because I have been working with so little space for so long that the sudden abundance is going to feel incredibly out of place.
But I'm perfectly okay with that. Bring it on. Clear out all my bags please, I'm sure I'll find something else to throw in there. Maybe I'll start a rock collection, who knows? Are you guys looking forward to the improvements? Are you hoping for endless miles of empty bag space? Are you hoping that maybe they'll further ease the transmog restrictions, let us transmog gray and white quality items? Is your bank and Void Storage as crammed as mine, or do you bother squirreling away gear at all?