Kaplan would love Overwatch to be a World of Warcraft someday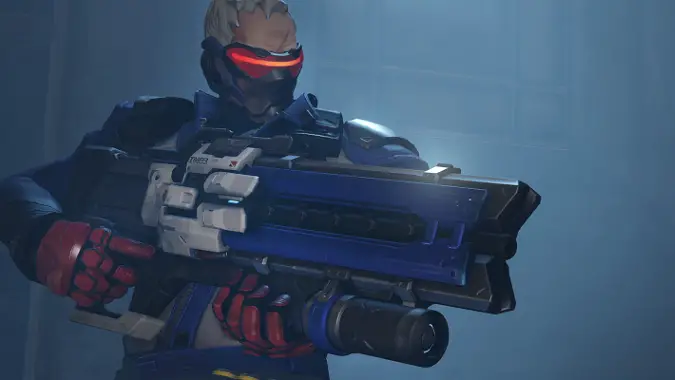 Can Overwatch support a world as rich and diverse as Warcraft? And could that world eventually lead to an MMO? An interesting quote from Jeff Kaplan, Overwatch's lead game designer, came out today from an interview he did with PCGamesN:
Kaplan doesn't see the Overwatch universe as equivalent to the fully-formed Azeroth of World of Warcraft – but rather the world of Warcraft 1 or 2.
"We're just setting the stage right now," he says. "We'd love to have a universe that's as deep and rich, that could support a World of Warcraft someday. But you have to allow people to bond with the experience and fall in love with characters and places and storylines. You have to really earn that. I think with WoW we really felt that."
This is noteworthy for a couple reasons.
First, it shows that Blizzard is thinking ahead, long term, on what their franchises are going to look like. No one can deny the world-building in WoW, Diablo, and StarCraft is excellent. Granted there's retcons and problems with the actual story here and there, but the foundation of the world is rich and very deep. That they're looking to continue this in a new setting speaks volumes that they know how to play to their strengths, and are not just looking to make another throw-away FPS.
Second, this statement all but stops short of saying he'd like to see Overwatch as an MMO. Of course with Overwatch rising from the ashes of Project Titan, a canceled next-gen MMO itself, this raises an eyebrow. Some might argue Kaplan went there and did indeed say that he wanted it as an MMO eventually, but the context of his statements is mainly around world-building, which can be done outside of an MMO environment. Nonetheless, he gets pretty darn close to saying it.
Of course all of this is just an award-winning designer musing about the game he's making. None of it should be taken as gospel; but instead should just be viewed as an interesting glimpse at the mind of Jeff Kaplan and the development of Overwatch.