Is a new co-op mode coming to Hearthstone?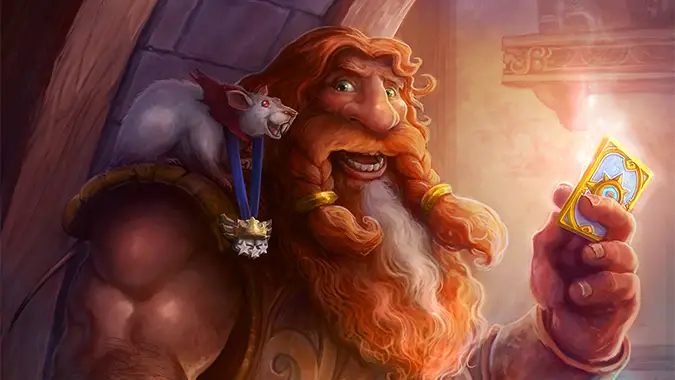 According to datamining on HearthPwn, there are some new test strings in the Hearthstone code that suggest a co-op mode may be in the works. Though you have to take datamining with a grain of salt  — the info we find may be something Blizzard has tried out but doesn't intend to put in the actual game, or doesn't intend to put in any time soon — the idea of co-op Hearthstone with multiple players teaming up to defeat a single boss is a fun one.
Here's exactly what HearthPwn dug up:
VO_HRW_TEST_00 – I will cleanse you both of the Curse of Flesh!
VO_HRW_TEST_01 – Well done! You've defeated the boss together.nnBoth players win!
VO_HRW_TEST_02 – Defeat Gearmaster Mechazod together to win!
VO_HRW_TEST_ABILITY_03 – Damaging all other characters.
VO_HRW_TEST_ABILITY_05 – Dealing damage to both heroes.
At this stage, it's impossible to say what kind of game mode this would fit into — all we know about it is this handful of test strings. Will it be a mode in and of itself, an addition to a new Hearthstone Adventure, a new style of Tavern Brawl, or all of the above? With datamined info, any or none of these could be true. Still, let's enjoy the speculation while we can.