Breakfast Topic: How many mounts have you collected?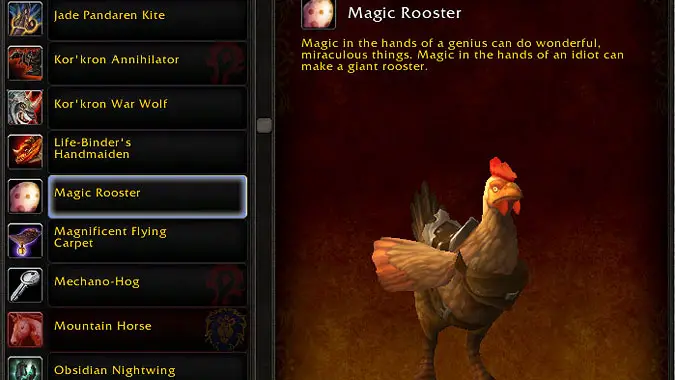 I have a lot of mounts. A lot of them are rare or hard to find, and I had a lot of fun tracking them all down and adding them to my collection. But when I saw the latest update to the patch 6.2.2 PTR notes, I realized my collection is a lot smaller than I'd previously thought. I haven't exactly gone out of my way to hunt down every mount on Draenor, so I'm guessing that's a fairly large chunk of the equation — but 6.2.2 is unlocking a new achievement called Lord of the Reins for collecting 300 mounts, and I haven't even hit the magic 250 just yet.
Obviously, I've got some work cut out for me. I've been a little lax on my instance farming, and there are still mounts from Cataclysm dungeons and raids that I haven't managed to luck into getting my hands on, either. But that reward, the Heavenly Azure Cloud Serpent, is totally reminding me that I should get back on track and start up the dungeon and raid runs again. Sure, the chances of my actually getting the mounts to drop are completely random — but hey, at least I'm trying, right?
What about you guys? Have you collected enough mounts to qualify for the new achievement once the patch drops? Do you want to get your hands on the Heavenly Azure Cloud Serpent? Is there a mount you've been itching to get your hands on, but you can't seem to get the thing to drop?