Breakfast Topic: What are you playing in Hearthstone?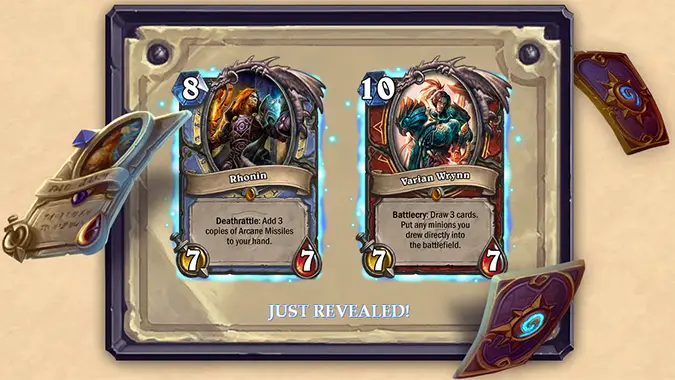 This month's card back combined with new rewards for ranking higher than level 20 in seasonal play has me interested in my Hearthstone ranking again. But there was just one problem: my decks, sadly uncompetitive to begin with, are far out of date. So just what was I to do?
I've never been a very serious Hearthstone player: I typically play adventure modes, tavern brawls, occasional daily quests, and often ranked up to level 20 for card backs. But I haven't dumped much cash (or coin) into building out my card collection… and when you want to put together a decent deck to collect rewards, that's a problem.
So I turned to our resident Hearthstone expert, Matticus, for advice, and he put together a Priest deck based on cards I had (and so far so good, though after a few games with only high-cost minions in my hand, I tweaked it to add some lower cost cards). Next I decided to try to find a Mage I could build, both to tackle a daily quest and because I picked up a Rhonin out a Grand Tournament pack. I started by putting together a deck based on this no epics, no legendaries Tempo Mage build and buffing it up with extra cards I had… though I still need to toy with it to get it right.
But what about you — what kind of deck are you playing this Hearthstone season?