WoW
Sep 19, 2015 1:00 pm CT
New rewards in 2015 for Brewfest and Harvest Festival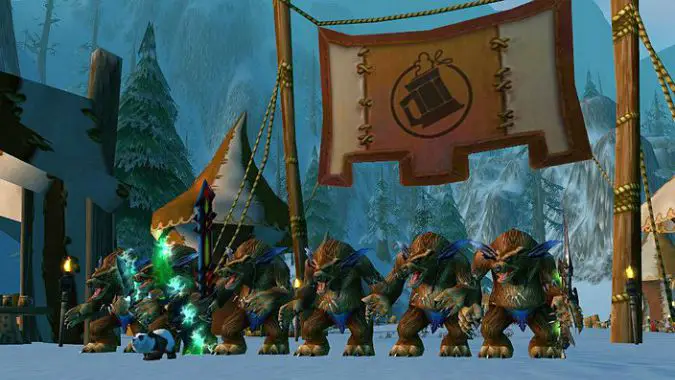 It's that time of year again, where the seasonal events stack up like greedy consumers on Black Friday. Saturday brings the arrival of the two-day Pirates Day, followed by Brewfest on Sunday, and the Harvest Festival on Monday. While Pirates Day is mostly an excuse to dress like a scallywag and draw out the 'r' sound in your words until your raid members mute you on Mumble, the other two offer new rewards for 2015.
Brewfest kicks off on September 20th and runs until October 6th, for those of you that want to pick up the Swift Brewfest Ram and Great Brewfest Kodo for the recently expanded mounts achievement and more items for your toy box. New this year to the event are:
The Harvest Festival is rolling in right on Brewfest's heels, but only runs for a week from September 21st to the 28th. This is a much smaller event with only one quest: Honoring a Hero (Alliance/Horde). Completing that will allow you to choose from 3 of the 4 new rewards this year:
These shards tint your character in different neon colors for a short time.
Don't forget that completing the Brewmaster achievement is part of the What A Long Strange Trip It's Been meta achievement, which will net you the Reins of the Violet Proto Drake mount.
[Editor's Note: Corrected the Great Brewfest Kodo information. It is not faction specific.]