Breakfast Topic: Do you like being the hero in the spotlight?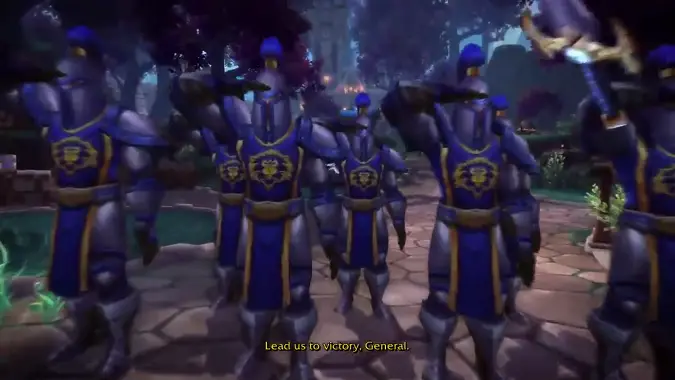 A recent thread has gathered attention both on the forums and the WoW subreddit.  The thread's poster, Griffandor, bemoans the spotlight our characters have been given recently. Griffandor would like the focus to shift away from the player as a major, recognizable hero and back to the player as just another character in the world. Naturally, many players have come out both in support and in opposition of this idea.
Personally, Warlords of Draenor's promotion of the player from hero to full-on General made sense to me. My character has been part of this world for years and years and I've thwarted one Big Bad after another, only to ever be, at most, part of a merry band of indistinguishable heroes (who sometimes don't even get to have their own killing blow). Warlords of Draenor felt like the right sort of direction for my character to take. I'm not saying it was necessarily executed in the best way or even that I don't understand the counterpoint, but I simply don't think the game could justify keeping the players out of the narrative spotlight much longer.
I'm curious how you all feel, though. Both the forum post and reddit thread provide interesting points and comparisons that make both sides seem reasonable, so I'm ready to have my opinion changed. Do you want to be the recognizable hero? Or do you prefer the narrative to match the "massively multiplayer" aspect of the game?