Breakfast Topic: What are some of your favorite hunter pets?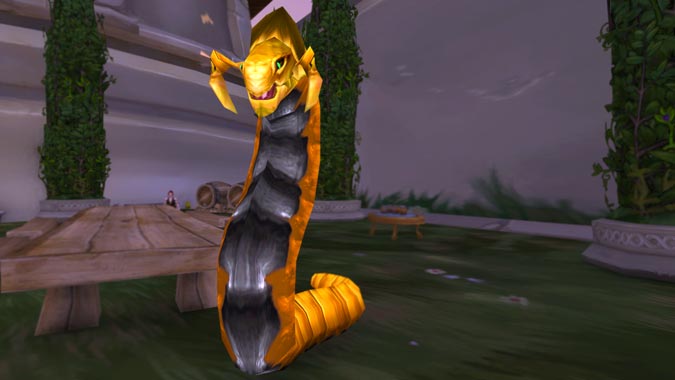 Nobody on the WoW Leveling Stream likes Joe. I don't understand how anyone could hate Joe or find him creepy, he's just a giant golden worm. I mean look at that cute face! Those mandibles that look kind of like wee stubby T-Rex arms! And he smiles! But apparently he's just a little too weird for some people, so I may have to swap him out with other pets more often. I know there are a ton of amazing animals all over Azeroth and beyond, and I know as a hunter I should probably be a little more concerned with what a pet does, rather than what it looks like, but let's face it — I just like pets that look cool. Pets that look cool and also match my transmog of choice? Even better.
Despite being really familiar with quests and transmog gear, I'm not really that familiar with the critters around Azeroth. This is the first hunter I've played in a long time, and I tend to lose track of looking for pets while in the middle of the very important business of leveling. We've just hit Northrend on the leveling stream, which means we've got all kinds of new territory and, presumably, more wildlife to track down and tame. For me, anyway.
What kind of hunter pets do you guys like? Are you fans of the spirit beasts? Are there certain pets that seem to be more popular than others? Which pets stand out for you, which pets do you see around town fairly often? What should I look for next? And perhaps most importantly … is Joe the most adorable little worm on Azeroth, or what?