WoW
Sep 30, 2015 6:00 pm CT
Blizzard's in-Game Shop opens up new services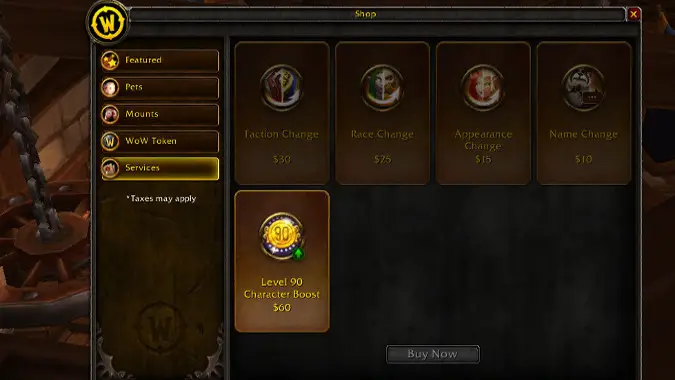 If you're like me, you often decide you want to change your character's race, faction, or even just badly want to re-customize it — maybe you really want to play a male Worgen after playing a female one for a while. Whatever your hankering is, in the past, you had to go to the official Blizzard website to do it. No longer. Now you can go to the in-game shop and purchase these cosmetic changes directly. Which is a victory for convenience, I must say.
One thing that needs to be pointed out, however, is that you can't do the actual changes while you're in game and logged in actively playing any of your characters. You have to log out to the Character Select screen if you want to change a character's race, faction, or name, or do an appearance change. In game, these options are all greyed out.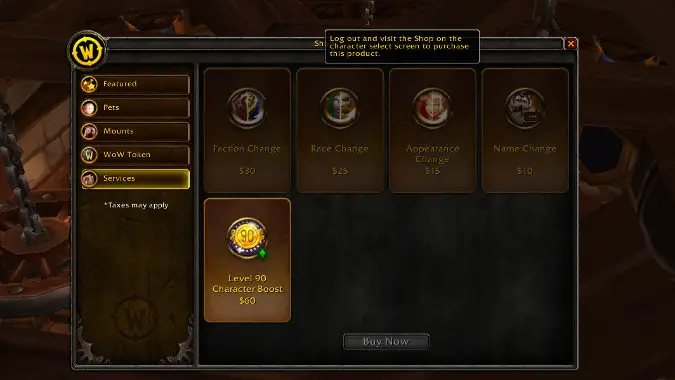 But a simple log-out to Character Select and they're all available and ready for you to use them. Just click the one you want and then the Buy Now button lights up. So far the only service not available is the server transfer one, no word on when/if that will be coming. Check out the options and restrictions at Blizzard's official announcement of the new feature. Oh, and I just want to mention that I totally called this yesterday.