Watch Bill Nye drop some science about flowing water on Mars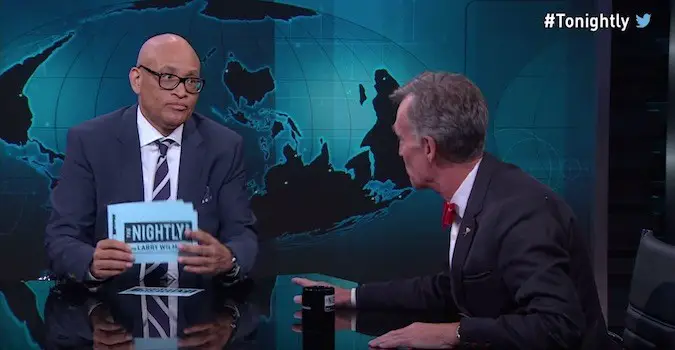 The discovery of flowing water on Mars is nothing short of a game changer. While it's been theorized for years, the discussion changes substantially now that we have evidence of it happening. Right next door to our pale blue dot we have something that, if harsh conditions on Earth are any clue, could harbor microbial life. When — and you'll excuse me for dropping my objectivity and saying when — we find life on another planet, the whole of human discourse will change.
If our childhood go-to scientist's recent appearance on The Nightly Show with Larry Wilmore is any indication, that discourse needs to change right now. Watch this clip below if you want to get a little enraged and high-five Bill Nye. The man has the patience of a saint, especially as the panelists constantly interrupt him.